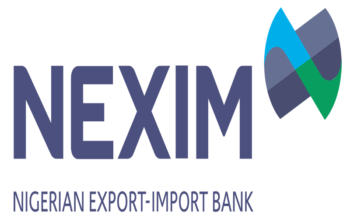 The Nigerian Export-Import (NEXIM) Bank has offered to fund the Benin Industrial Park with three funding windows running into N553 billion for the park's development and building of local capacity to meet export standards.
The bank made this known when its management led by the Executive Director, Business Development, Stella Okotete, made a courtesy visit to Governor Godwin Obaseki at the Government House, in Benin City.
Obaseki noted that his administration is keen on developing human capital to improve the state's comparative advantage to produce economic goods to meet international standards.
He said, "Nigeria will remain an import-dependent country if the effort is not made to improve the quality of goods produced to meet global standards. Effort must be made to produce goods that are competitive."
"This administration will focus on reducing the cost of production and exportation by improving power supply and ease the means of transportation of goods and services.
"If goods are cheaper abroad, it will be better to import than export. There are lot of incentives offered by the Federal Government to support exportation. We will go beyond the rhetoric and implement strategies that will encourage export of quality products in a competitive market.
"The Benin Industrial park and the Gelegele Sea Port, when completed, will guarantee lower cost for goods to be exported through water transportation which is cost-effective."
Executive Director, Business Development, NEXIM Bank, Stella Okotete, said NEXIM Bank team was in the state to showcase funding opportunities available through the bank to encourage the exportation of non-crude oil products.
Okotete said, "NEXIM Bank is ready to partner with the state government to achieve the vision of developing the Benin Industrial Park project, improve human capacity and provide financial advisory services to entrepreneurs."
"NEXIM Bank has N500 billion Export Stimulation Fund in partnership with the Central Bank of Nigeria (CBN) and the N50 billion State's Export Development Fund which the state government can access to encourage entrepreneurs to improve the quality of their goods to meet international standard."
Noting that there is also opportunity to build capacities of entreprenuers in the state, she added: "There is a N3billion Export Development Fund which is available for the development of capacity for the training of entrepreneurs in the non-oil sector to enable them improve the quality of their products to meet international standard. This fund will be given to women and youth cooperatives to enable them improve the export value chain."