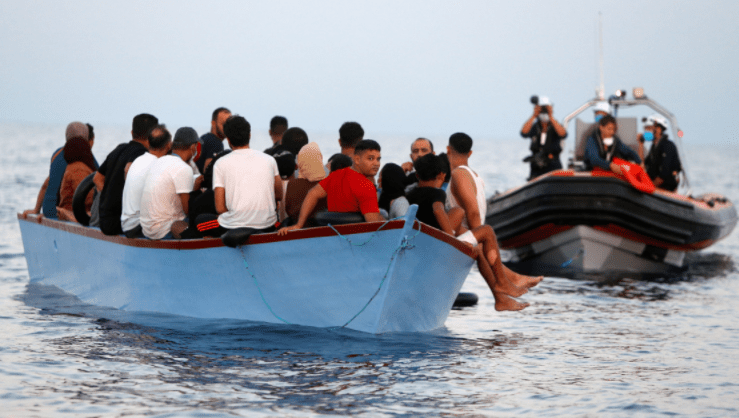 Spanish NGO Proactiva Open Arms located a wooden boat on Tuesday in the Mediterranean Sea carrying 23 migrants, including 4 children, from Tunisia.
The boat was 21 miles off the coast of the Italian island of Lampedusa when staff on the Open Arms rescue boat "Astral" spotted the vessel.
"This family and the children and all of our friends that are here have left Tunisia because there is no money, no work, no food. Sixty percent have been sick with COVID and above all it is because there is no work, all shops are closed. The situation in Tunisia is very difficult," said one of the migrants who did not give his name.
Open Arms staff on the "Astral" provided the migrants with life jackets and water before alerting the Italian Coast Guard to come to their rescue.
Unlike its bigger brother, the famous "Open Arms" tug ship, the "Astral" is not big enough to take migrants on board, so it accompanies migrant boats until an Italian Guardia di Finanza vessel arrives to provide assistance.
According to Italian interior ministry data, the number of migrants arriving in the country so far this year has more than doubled compared to last year.