The Niger Delta Avengers (NDA) has advised President Muhammadu Buhari to train Nigerian soldiers first on how to swim, before sending them to the creeks.
Reports by Breaking Times quotes the NDA as saying, "We have been busy helping those sent to come and kill us from being drowned in the sea because they don't know, how to swim, the route and how to navigate the dangerous waterways in our area."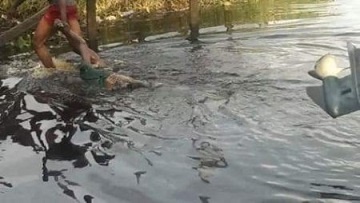 It could be recalled that the military operation dubbed Operation Crocodile Smile suffered a major loss on September 5, 2016 after a boat accident along the Brass Water Front in Brass Local Government Area (LGA) of Bayelsa State, leading to the death of four soldiers who drowned.
Also missing were service rifles belonging to the missing soldiers. Local divers and military personnel in Bayelsa State later recovered bodies of three drowned soldiers in Brass LGA area.
According to Lloyd Sese, Chairman National Maritime Union, Bayelsa State Chapter, said the tragic boat accident that claimed the lives of four soldiers in Brass Local Government area was due to poor logistics and use of low powered engine boats to convey military personnel.
Copyright Ships & Ports Ltd. Permission to use quotations from this article is granted subject to appropriate credit given to www.shipsandports.com.ng as the source.