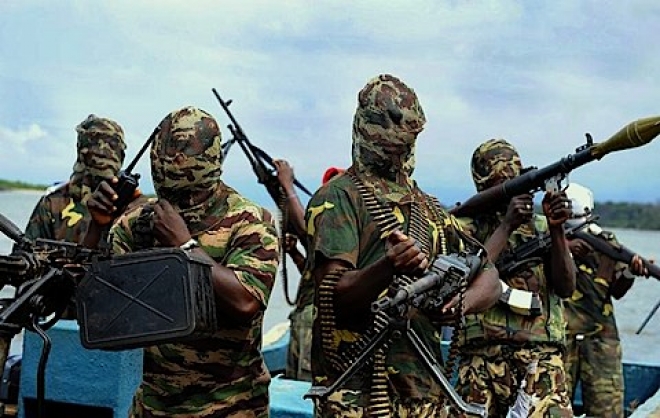 Armed pirates in the Niger Delta area attempted to attack two ships in two separate incidents off Nigeria last week. 
The International Maritime Bureau (IMB) Piracy Reporting Centre, which disclosed this on Monday, said the first incident happened on January 24, 2019 when a product tanker was fired upon while underway, around 35 nautical miles south of Brass, Bayelsa State. 
The general alarm was raised, non-essential crews mustered in citadel and vessel conducted evasive maneuvers. Due to the hardening measures, the pirates moved away.
The second incident occurred some 45 nautical miles south of Brass the following day, January 25 when up to seven armed pirates in a skiff chased and fired upon a bulk carrier underway.
After raising the alarm, the crew switched on deck lights, increased the vessel's speed and mustered in citadel.
Armed guards onboard the vessel managed to repel the attempted attack, according to the IMB ICC.
The Gulf of Guinea saw a significant new spike in violence in the last quarter of 2018. Vessels have been boarded by pirates well outside territorial waters, with crew kidnapped and taken into Nigeria where they are held for ransom. 
In the last quarter of 2018, a total of 41 kidnappings were recorded in Nigerian waters alone.