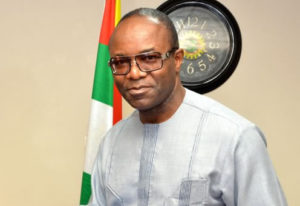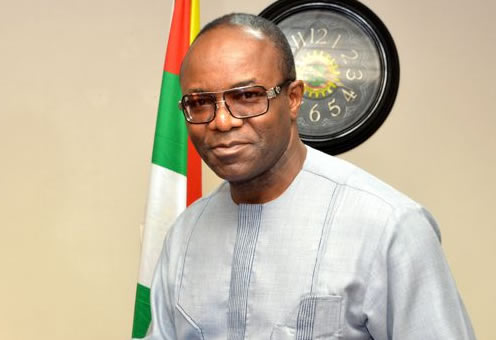 An assembly of Niger Delta youth leaders on Tuesday applauded the Minister of State for Petroleum Resources, Dr Ibe Kachikwu, for his relentless efforts at restoring peace to the region.
The group, Niger Delta Youth Leaders Assembly (NDYLA), also pledged their support for the minister in achieving President Muhammadu Buhari's new roadmap for the oil sector and the Niger Delta.
In a communiqué issued at the end of a strategic meeting in Yenegoa, the assembly commended Kachikwu for his conscious efforts at rallying his kinsmen towards restoring peace in the troubled region.
"As youth leaders in the Niger Delta, We are fully aware of the steps taken by the Petroleum Minister to restore sanity in the oil and gas sector.
"The successful launch of the "7 bigwins" a new oil sector roadmap, which identifies the development of the Niger Delta as crucial to the progress of the petroleum sector.
"Efforts by the minister to revamp the nation's ailing refineries are also a big plus.
"We equally appreciate the minister for championing the China, India, Eni deals, which will create employment for thousands of skilled and unskilled youths across the region," the communiqué said.
It commended the ongoing fact-finding tour by Vice President Yemi Osinbajo, to the Niger Delta, with the aim of having first-hand knowledge of the peculiar nature of the oil producing areas of the region
The assembly, however, asked Osinbajo to extend the visit to Bayelsa and Rivers to enable him get first-hand information on the situations in strategic oil communities.
According to the assembly, the strategic communities include Koluama, Brass, Ezetu, Sangana, Bonny, Soku and Omoku.
The youth leaders appealed to President Buhari to speed up the inauguration of the Dialogue Committee to demonstrate his administration's seriousness in restoring peace in the region.
It said that the assembly's objective was to transform the oil industry, while taking into consideration the need to speed up human and infrastructure development of the region that laid the golden egg.
The communiqué was signed by  Amaibi Hornby and  Kenedy West for NDYLA.