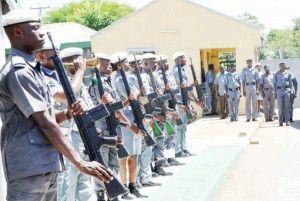 Nigeria and eight other neighbouring countries, on the platform of G9, are holding a summit on how to integrate to curb cross border crimes.
The other countries that would attend the summit in Abuja on Tuesday are Benin Republic, Cameroun, Chad, Equatorial Guinea, Niger, Togo, Sao Tome and Principe, and Ghana.
President of Global Peace and National Reconciliation Organisation, Dr. King Adie, said the maiden G9 International Multilateral Peace Education, Security, Trans-border Cooperation and Integration Summit would hold in Abuja.
The summit would provide a strategic blueprint for the governments of the participating countries on ways to tackle the pressing challenges of peace and security posed by criminals across the borders.
"Most of these challenges are as a result of the porous nature of most of our country's international borders.
"We have to educate ourselves on the way to truth, peaceful co-existence and being our brothers keepers," he said.
President Global Funds Inc, Dr Philemon Gora, said that the summit would re-awaken continuous effective mobilisation and sensitisation of the peace initiative among the countries.
"This will re-orientate the border inhabitants in gateway states and communities on the need for trans-border cooperation, ethics, values and attitudinal change.
"It will also promote socio-economic investment and activities that will foster genuine peace, love, unity and good neighbourliness," he said.
According to Gora, it will equally curb or stop the excessive menace of terrorists entering and staying in our border communities.
Copyright Ships & Ports Ltd. Permission to use quotations from this article is granted subject to appropriate credit given to www.shipsandports.com.ng as the source.