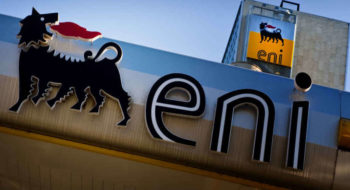 Italian giant Eni said Thursday it was "serene" in the face of allegations it had bribed Nigerian officials to seal an oil deal, insisting the company was squeaky clean.
"The company is serene and has the utmost confidence in the management," its chairman Emma Marcegaglia told shareholders at the group's general assembly in Rome.
Eni and fellow petroleum Goliath Shell are accused of corruption in the 2011 purchase of OPL245, an offshore oil block estimated to hold 9 billion barrels of crude, for $1.3 billion.
Both companies are charged with corruption in Nigeria and are being investigated by Italian prosecutors in connection with the deal, which allegedly saw Nigeria's former president Goodluck Jonathan and his oil minister pocket bribes.
The spotlight intensified Monday when corruption watchdogs alleged that Shell executives knew that money earmarked for the controversial deal was being used to bribe senior Nigerian officials.
But Marcegaglia said an internal investigation at Eni had found no wrongdoing.
"Internal audits were carried out with the help of independent external consultants. These checks included an examination of the documents made available by the judiciary during the conclusion of the investigation," Marcegaglia said.
She said the company was "cooperating fully" with the authorities.
Both companies have repeatedly maintained that they acquired the rights to the lucrative block in line with Nigerian law.