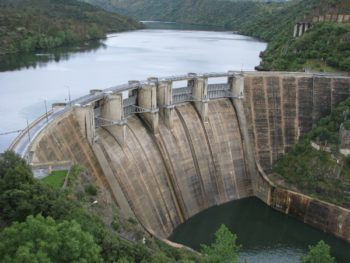 The Federal Government, in partnership with the China Exim Bank, will spend about $1.3bn on the construction of a 700 megawatt-capacity Zungeru Hydroelectric Power Plant Project.
The Vice President, Power China Internationale Group Ltd, Tian Haihua, on Thursday in Zungeru said that the project, when completed, would generate 700 megawatts and would start generating power by 2019.
Haihua said that the entire project would be completed by the year 2020.
He commended the Niger Government for providing peaceful atmosphere for the smooth take off of the project.
The state Commissioner for Works and Housing, Alhaji Abdulmalik Cheche, said that the state government would continue to ensure peaceful atmosphere for successful completion of the project.
He said that the project would go a long way in providing job opportunities for the unemployed youths in the state.
Cheche explained that the project, after completion, would also increase industrial development of the state.
He said, "We will continue to provide modern farming implements and inputs as we utilise the multi-million dollars dam for irrigation farming."
The commissioner reassured members of the communities that the payment of compensation for their lands would soon be settled.