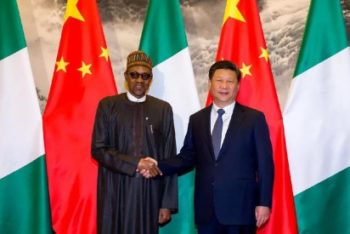 The China and Nigeria have agreed to put in place measures to tackle importation of substandard products into the country.
President of China and Nigeria Chamber of Commerce (CCCN),  Ye Shuijin, made the disclosure Tuesday, while speaking with newsmen in Abuja.
He also insisted that most of the imported fake products were not made in China.
He said that the chamber and Standards Organisation of Nigeria (SON) had some agreements to check influx of substandard products into the country.
"Most of the substandard products that came to Nigeria are not from China because Chinese Government has well structure standards in place for its products.
"China products are of high quality nonetheless Chinese government is already cooperating with the Nigerian government to promote importation of quality products to Nigeria," he said.
The quality of imported products like iron rods, bulbs, sockets, cables and fittings have always a source of worries in the country.
SON raised an alarm in 2016 that 40 per cent of electrical and electronic appliances imported into Nigeria "are substandard and have caused disasters with destruction to lives and property."
It is also observed that all manner of uncertified food items are dumped in the country.
The National Bureau of Statistics also said Nigeria spent N212.73 billion to import agricultural products in Q4 2016.
The CCCG boss therefore stressed the need to guide the importers to do the right things and not to import substandards products to Nigeria.
Shuijin urged the importers and the consumers to be vigilant and reject any noticed substandard products for the development of the economy.
The president said that the chamber and the Chinese government always encourage investors from China to invest in the manufacturing sector to help in the development of Nigerian economy.
He said that Nigeria because of its population had the market which he said was an added advantage to attract investors into the country.
Shuijin gave the assurance that more Chinese investors would be willing to invest in Nigeria.