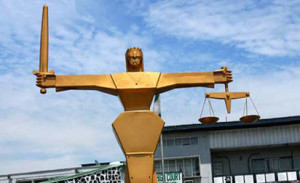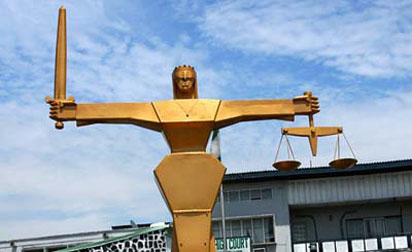 A Nigerian court has ordered a temporary freeze on millions of bank accounts with incomplete identification documents and the forfeiture of funds in those accounts as the government seeks to ensure compliance with money laundering rules.
In a court order seen by Reuters on Monday, the government asked banks to disclose details of millions of personal and business accounts where holders have not provided biometric information and asked the court to stop the accounts operating.
The government is seeking account holders' names, outstanding balances and any investments made with funds from the accounts, held with all the country's 19 commercial lenders and the central bank. The case was filed on Sept. 28.
The court granted a 14-day period for owners of affected accounts to indicate interest and explain why their funds should not be permanently forfeited to the government.
Twelve banks contacted by Reuters declined to comment.
The government introduced a biometric system for account registrations with banks in 2014 as part of a drive to create unique identifiers for customers and tackle corruption.
In 2015 President Muhammadu Buhari ordered the merger of over 10,000 state accounts into one account at the central bank to curb theft and a practice whereby the government borrowed back its own funds from lenders at an interest.
According to Nigeria's Interbank Settlement System (NIBSS), around 52 million accounts had biometric identification by February, up from 31 million a year earlier and 2.71 million in 2015 when the campaign was launched.
Nigeria has 98 million bank accounts, of which 67 million are active, according to NIBSS.
Agency Report