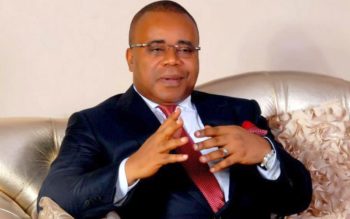 Nigeria is to license a new oil and gas free zone in Delta state, the Managing Director, Oil and Gas Free Zones Authority (OGFZA), Umana Umana, said on Friday.
Umana, who disclosed this at the end of an inspection visit to the proposed free zone to be located in Okitigbo in Warri North of Delta State, said he was impressed with the level of physical development of the proposed free trade hub.
The OGFZA boss said he was equally excited at the enthusiasm and demonstration of readiness by the promoters of the new free zone, Awaritse Nigeria Limited, to acquire an oil and gas free zone status for the state.
He however told the promoters of the proposed free zone to be ready to comply with a set of requirements from OGFZA to enable it forward a recommendation to President Muhammadu Buhari for the final approval of an operational license.
Commending Awaritse Nigeria management for keying into the federal government's vision to promote free zones as a vehicle to attract foreign direct investments into the country economy, Umana said the proposed free zone would be for both upstream and downstream oil and gas industry activities.
The OGFZA boss, who said the project was a 100 per cent Nigerian initiative, expressed the hope the Koko Port, located near to the proposed site, would be integrated into the zone in the near future.
The Secretary and legal adviser to Awaritse Nigeria board, Desmond Dudu, said the proposed free zone, which covers a land area of about 87,044 hectares, has space to accommodate a future expansion by another 80,000 hectares.
He said based on discussions with prospective foreign investors interested in coming to the zone, when licensed, the project would attract more than $100 million in foreign direct investments in the first instance.
When completed, he said the free zone would generate about 2,170 direct and indirect jobs to Nigerians.
Acting managing director of Awaritse Nigeria, Emmanuel Ebosa, who led the OGFZA management team on a facility tour of the proposed free zone, showed them round the jetty, tank farm, fabrication yard where a barge was under construction, site for a modular refinery and security infrastructure.
When approved by the President, the proposed free zone would be the fourth to be established by the new management at OGFZA since assumption of office late last year.
Although Onne is the biggest free zone in the country so far, Umana said last week, apart from similar zones established Warri and Brass, the Authority was working on establishing three more in Ibaka, Ibeno and Ikot Abasi in Akwa Ibom state.
"We are determined to ensure that Nigeria would benefit maximally from free zones as veritable tools to drive economic growth and development in Nigeria," Umana said.