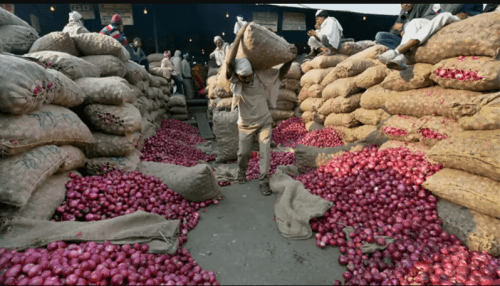 Nigeria imports 1.1 million tones of onion every year despite being the second largest onion producer in Africa after Egypt. 
The President, Regional Observatory of the Onion Sector in West and Central Africa, Mustapha Kahdiri, disclosed this Monday at the 2019 general meeting held in Sokoto. 
He noted that Nigeria requires 2.5 million tones annually but it was only producing 1.4 million tones in a year. 
Khadiri, however, described closure of Nigerian borders as a great booster to onion farmers in the country. 
According to him, the decision was a blessing to the country, as it would help the country become self-sufficient in terms of agricultural produce, especially onions.
"The closure is now forcing farmers, especially onion farmers, to produce enough for local consumption. But we cannot rule out the fact that the decision is biting hard on onion farmers and marketers across the African countries," he said. 
The Secretary of the Onion Producers and Marketers Association of Nigeria, Aliyu Isah Maitasamu said Nigeria could generate USD420 million from exporting onions but for poor preservation.