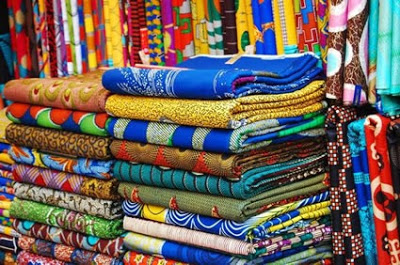 The Federal Government is losing about $325 million revenue annually to the smuggling of textiles into Nigeria.
The Minister of State for Industry, Trade and Investment, Aisha Abubakar, disclosed this in Abuja on Thursday during the opening session of a high-level stakeholders' retreat on the Federal Government's cotton, textile and garments policy.
The event was convened to build consensus and understanding on a clear revitalisation roadmap for the sustainable growth and development of the cotton, textile and garments sector across the value chain.
Abubakar told participants at the event that while the government had in 2015 approved a national cotton policy improving investments and competitiveness of the sector, the expected outcomes of the policy intervention had yet to be realised due to challenges.
Some of the challenges, according to the minister, are insufficient cotton seeds for production, high costs of operations, smuggling and counterfeiting, high influx of cheap textiles and garments products into the country and lack of quality and standards.
Abubakar said despite the challenges, the government was committed to the growth of the sector as encapsulated in the Economic Recovery and Growth Plan.
She said that the vision of the government was for the sector to create employment for about one million people, achieve self-sufficiency and
contribute 20 per cent share to Nigeria's total export earnings to about $2 billion.
Other targets of the government for the sector, according to her, are to have the sector contribute 5.5 per cent to the country's Gross Domestic Product by 2023, put in place modern integrated textiles and garment industry focussing on local demand and export and achieve 15 per cent of market penetration in the world textile and garment trade.
She said, "The cumulative value of textiles and garments imported or smuggled into Nigeria has been estimated at $4.2 billion with government revenue loss estimated at $325 million per annum."
The Permanent Secretary of the Ministry, Sunday Akpan, said the meeting would enable the government develop a roadmap that would ensure sustainable growth and development of the sector.