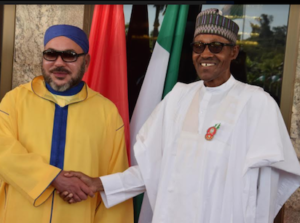 Nigeria and Morocco are expected to sign about 15 bilateral agreements later today. President Muhammadu Buhari and the Moroccan King, Mohammed VI would be witnesses to the signing.
The agreements would touch on the Trades, oil amongst others.
Minister of Foreign Affairs, Geoffrey Onyema gave the hints while briefing Newsmen at the Presidential Villa, Abuja after witnessing the Guards of Honour mounted to receive the king.