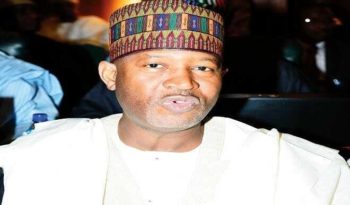 The Minister of State for Aviation, Sen. Hadi Sirika, has disclosed that the Federal Government is set to sign a Memorandum of Understanding (MoU) with Boeing on the establishment of a national carrier for Nigeria.
Sirika, in his tweet on his handle, @hadisirika, on Thursday said the MoU would be signed during the forthcoming Third ICAO World Aviation Forum in Abuja.
He also announced that Airbus of France had indicated interest in partnering with the government on the proposed carrier and establishment of Maintenance, Repair and Overhaul facility in the country.
The minister said that the government and Airbus would also discuss further during the IWAF 3 that would hold from Nov. 20 to Nov. 22.
"Airbus signified interest in our National Carrier and our MRO, we will discuss further during the upcoming ICAO forum,'' he said.
Sirika had expressed President Muhammadu Buhari's administration determination to establish a national carrier and MRO in a bid to reposition the nation's aviation sector.
He had since announced the appointment of transaction advisers for the national carrier and MRO.