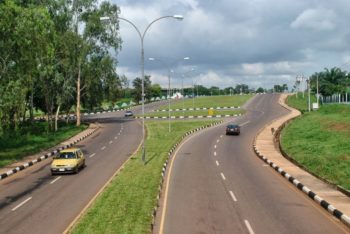 The Nigeria Building and Road Research Institute (NBRRI) has said that the country needs additional 200,000km of roads before 2020 to be among the 20 top developed countries in the world.
The Director-General of NBRRI, Prof. Danladi Matawal, made the information known in the institute's newsletter for October to December.
He said that if the country aspired to be among the 20 most developed countries in the world, one of the parameters is the volume of roads it had.
He said, "At the moment, we are somewhere close to the same figure. Only about 15 per cent to 20 (per cent) belong to the Federal Government, the rest of the roads belong to either states or local governments.
"We have about 200,000km of roads, only about 45,000km are surface roads. The rest of them are laterite roads and we also know that even the existing ones need widening.
"The traffic is growing, we need more express roads in the country and we say that every state capital in the country needs to be connected with primary roads that are express roads."
Matawal said the institute came to the conclusion that the country needed additional 200, 000km of roads after taking statistics without too much consideration on density but on the total volume of roads.
He said the institute looked at the 20 most developed countries in the world to know the ones that were on the 18th, 19th and 20th positions and the number of roads they had compared to Nigeria's position.
He said that the institute also looked at how many roads Nigeria needed if she must be within the 20th, 19th or 18th position of most developed countries by 2020.