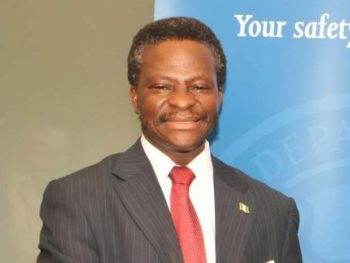 The experts spoke at the 2017 Conference of the Aviation Round Table (ART) in Lagos titled "Nigerian Aviation Infrastructure: Development and Challenges". 
They noted that the failure to address the infrastructural deficit had continued to prevent the country from maximising the potentialities accruing from the aviation industry.
The speakers included Dr Harold Demuren, a former Director General of the Nigerian Civil Aviation Authority (NCAA) and Richard Aisuebeogun, former Managing Director, Federal Airports Authority of Nigeria (FAAN).
Others were Nick Fadugba, former Secretary General, African Airlines Association (AFRAA) and Gbenga Olowo, President of ART.
In his presentation, Demuren said there was need for both Federal and State governments to have commitment to aviation infrastructure development.
He said this would enhance connectivity, expand passenger and cargo markets, create more competitive fare structures, increased destination for travelers and help boost socio-economic activities.
"The prosperity of any nation is determined by investments in infrastructure, especially in aviation and transportation.
"However, these investments must be done in a transparent manner which will attract more investors, "Demuren noted.
He said unfortunately, some of the concession agreements between government and private investors to address the infrastructural gap in the aviation sector had only led to unresolved disputes.
Demuren also advised the government to support Nigeria's airlines through enactment of favourable policies and access to financial loans to acquire modern aircraft to compete with other global airlines.
Also speaking, Aisuebeogun called for the establishment of a national hanger for the Maintenance, Repair and Overhaul (MRO) of aircraft in order to ease the burden of airline operators.
He added that airports in the country needed to be upgraded to meet international standards and make the country an aviation hub.
On his part, Fadugba advised domestic airlines to enter into strategic partnership to enable them to capture a lion share of the Nigerian market which was currently being exploited by foreign airlines.
He said:"There is no country in Africa that has the economic potential of Nigeria.
"Every airline comes to Nigeria and makes money but our airlines are not making money and it really worries me.
"No Nigerian airline has been able to fill the vacuum created by the liquidation of the Nigerian Airways."
Earlier in his address of welcome, Olowo said the group would continue to engage the government on how to improve the aviation industry, hence, the choice of the topic for discussion.