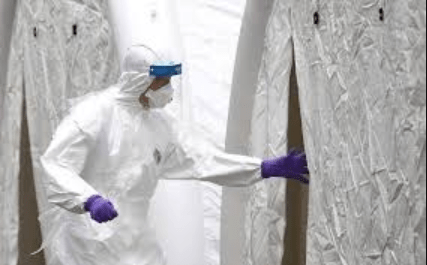 The Nigeria Centre for Disease Control (NCDC) has reported five new cases of coronavirus disease (COVID-19) in the country, taking the total number of infections to 214.
According to NCDC, "Five new cases of #COVID19 have been reported in Nigeria: three in Bauchi and two in the FCT, Abuja. As at 10:10 pm 4th April there are 214 confirmed cases of #COVID19 reported in Nigeria. Twenty-five have been discharged with two deaths." 
A breakdown of cases by states show that Lagos remains the epicentre of the pandemic in Nigeria. Cases have also been on the rise in FCT, Osun and Oyo states.
According to the NCDC, Lagos has 109 cases, FCT – 43, Osun – 20, Oyo – 9, Akwa Ibom – 5, Ogun – 4, Edo – 7, Kaduna – 4, Bauchi – 6, Enugu – 2, Ekiti – 2, Rivers – 1, Benue – 1, Ondo – 1. 
The total number of coronavirus cases in the world as at 11p.m. on Saturday stood at 1,195,660 while 64,541 have died from the infection and 246,110 recovered.