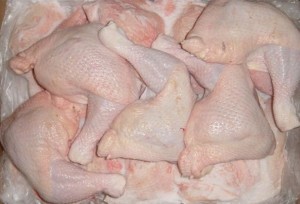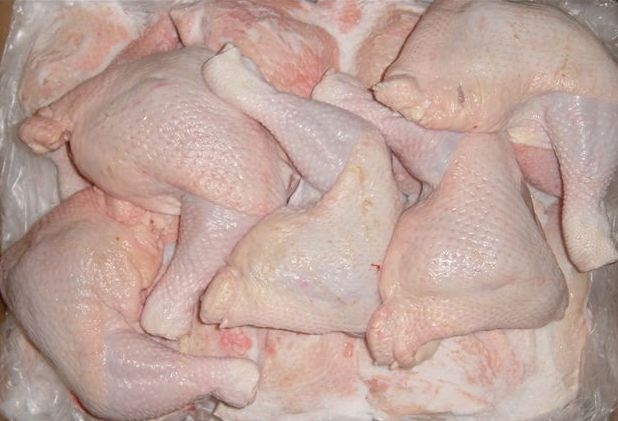 The Federal Ministry of Finance has reissued Nigeria's import prohibition list.
Items banned from being imported into Nigeria, according to the list, include the following:
Live or dead birds such as frozen poultry; pork, beef; bird eggs, excluding hatching eggs. Others are:  Refined vegetable oil, excluding refined linseed, castor and olive oil.   Crude vegetable oil is however not banned from importation.
Cane or beet sugar and chemically pure sucrose, in solid form containing added flavouring or colouring matter in retail packs Cocoa butter, Powder and cakes Spaghetti/Noodles.
Fruit Juice in retail Packs; Waters, including mineral waters and aerated Waters, containing added sugar or sweetening matter or flavoured, ice snow; other non-alcoholic beverages; excluding energy or health drinks – liquid dietary supplements e.g. Power Horse, Red Ginseng; and Beer and stout (Bottled, Canned or otherwise packed).
Bagged Cement
Medicament falling under Headings; 3003 & 3004 such as Paracetamol tablets Syrups; Cotrimozazole tablets and Syrups; Metronidazole tablets and Syrups; Chloroquine tablets and Syrups; Haematinic formulations; Ferrous sulphate and ferrous gluconate tablets; Folic acid tablets; Vitamin B Complex tablets (except modified release; formulations).
Multivitamin tablets, capsules and syrups (except special formulations); Aspirin tablets (except modified release formulations and soluble aspirin); Magnesium trisilicate tablets and suspensions; Piperazine tablets and syrups; Levamisole tablets and syrups; Ointments penicillin/gentamycin;   Pyrantel pamoate tablets and syrups;Intravenous Fluids (Dextrose, Normal Saline etc)
Waste pharmaceuticals; Soaps and Detergents in retail packs; Mosquito repellant Coils (mosquito coils)  ;Sanitary Wares of Plastics and Domestic Articles and Wares of Plastic; (but excluding Baby Feeding Bottles) and (flushing cistern and waterless toos toilets).
Meanwhile, the Federal Ministry of Finance has clarified that import duties on food items and luxury goods have not been raised.
The Ministry's Director of Information, Alh Salisu Na'Inna, said in a statement that "the Federal Ministry of Finance wishes to categorically state that the correct position is that, the 2016 FPM did not involve any upward review of tariff on the affected food items and luxury goods. On the contrary, tariffs for those items remained at their 2015 levels, while duties for some other items were actually reduced. A comparison of the 2015 Fiscal Policy Measures Circular dated 20th March, 2015 and the 2016 Fiscal Policy Measures dated 29th November, 2016 will affirm this position.
"With regards to the 20 per cent duty on pharmaceutical products in the 2016 Fiscal Policy Measures, it should be noted that pharmaceutical products were already in the import prohibition list.
"This is in support of Government's intention to give further encouragement and desirable protection to   local manufacturers of Pharmaceutical products and ensure that those who, despite the prohibition, import such products under special permission, pay the required duties.
"This clarification is aimed at providing the Nigerian media and other stakeholders with the correct information on such sensitive matters and to urge all interested parties to cross-check information   with relevant authorities for accuracy. This is especially necessary at these challenging times when the Federal Government is putting   extra efforts to encourage our local industries and manufacturers".
Copyright Ships & Ports Ltd. Permission to use quotations from this article is granted subject to appropriate credit given to www.shipsandports.com.ng as the source.