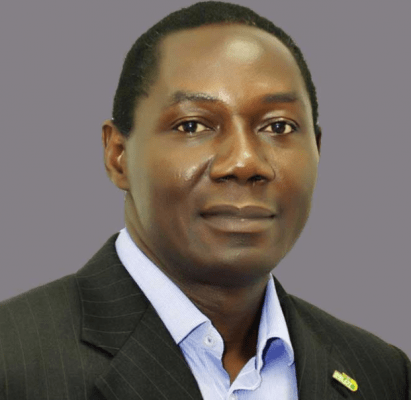 A Master Mariner and Managing Director of Apapa Bulk Terminal Limited (ABTL), Capt. Marvin Abe, has predicted an impending food crisis with a higher toll than the COVID-19 pandemic, unless drastic actions are taken by the Federal Government to support farmers to increase their production as the raining season sets in.
ABTL, which is the port operating arm of Flour Mills Plc, is the concessionaire of Terminals A and B at the Lagos Port Complex Apapa. 
Abe, who spoke with SHIPS & PORTS at the weekend, expressed concern that the uncoordinated distribution of foodstuff as COVID-19 palliative, which was largely politicized, has further depleted the country's food reserve.
"The normal strategy we adopt as a country into farming is that during the rainy season, we make do with what we receive from the last season, harvest and plant for the next raining season. So we feed hand to mouth. Some of the foods that are being stored for this raining reason were already distributed as part of the palliatives for COVID-19.
"I am not talking about wheat-based food like semovita, pasta because they are mostly imported and the food processed here. I am talking about foods like rice, yam, cassava-based food and millet that we have produced a certain amount as volume that was harvested and people are going to feed for all this time until the next harvest season comes. Since we didn't store more than we need or enough to feed twice our population, we even barely have enough to feed half of the population and we have now started distributing some in advance.
"Those who got the palliatives are even small compared to those who did not get and that means the food they could easily have bought from the market few months down the line is already distributed in advance to somebody and if we add the Nigerian factor where people hoard, someone may be making money out of this jamboree and further compound our problems.
"If we don't think carefully, we may find prices of food going up or it is either we go to Ghana to import or we will live with some food crisis," he said.
He said to minimize the impact of the disruption; government must support farmers to mitigate their losses to ensure that the supply chain remains intact in the next harvest season.
"Farmers couldn't go to farms during the lockdown and the way we feed in Nigeria, we don't have large scale commercial farming. Government needs to recognise those challenges to find ways to mitigate the losses they would have. If they are short of grains, they should provide them with grains they need to plant or funds to support them and ensure they stay above water and be able to continue to keep their farms going and hopefully they'll be able to give us some harvest from the next harvest season," Abe added.