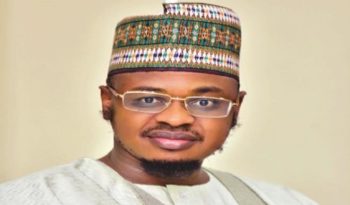 If the trend of importation of ICT products is not stopped or at least reduced to a barest minimum, Nigeria would be spending $143.8bn on ICT imports in 2019, the Director General of the National Information Technology Development Agency [NITDA] Dr Isa Ali Ibrahim has said.
So far the country loses approximately N1.52trillion ($3.8bn) every year through importation of Information and Communications Technology products, services and software.
Dr Ibrahim, who disclosed this in an interview in Abuja yesterday, said importation of virtually every ICT software and hardware was killing the local IT industry and draining the country of foreign exchange.
''We want to solve the problems bordering on local content in the ICT sector in the country. We are not happy at all that Nigeria loses so much on importation of IT products and services as well as software. Approximately, $2.8billion are being lost annually from importation of ICT goods and services, including $1bn spent also annually on importation of software into the country. This is huge; if we don't act quickly to reduce this, the survival of our local industry will be at risk'', the NITDA DG said.
He said one of the best ways to prevent or reduce corruption in the civil service is by looking thoroughly into the IT projects being embarked upon by MDAs.
'' I realised this is the best way to fight corruption in Nigeria. Most of the MDAs insert IT projects in their budgets not because they need it, but because it is the easiest way to circumvent the questions of Senators or House of Representatives at the National Assembly'', he said.
While revealing that some civil servants who designed budgets for MDAs used IT projects as a conduit to siphon government money, he said NITDA had detected and was ready to put an end to it.
He said, ''NITDA is the clearing house for all IT projects. The Federal Government has mandated all MDAs to seek for NITDA clearance before embarking on any IT project. We have recorded some successes in the enforcement of this policy and we need to maintain the tempo.''
Dr Ibrahim also said NITDA was already filtering the ICT products and monitoring all software being imported into the country in a bid to reduce capital flight and build local industry.
He said the agency's Act stipulates that any CEO of any MDAs who deployed any IT project without NITDA clearance is liable to one or three years imprisonment.