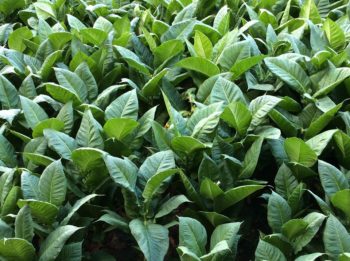 A group, the Nigerian Tobacco Control Alliance (NTCA) yesterday faulted claims that the tobacco industry in Nigeria has created job opportunities for many farmers.
The NTCA said the illusion created to discourage the federal government from regulating the use of tobacco in the country are all a hoax as it found in its investigation that Nigeria has been importing Tobacco leaves from about 12 countries.
Speaking further, the Chairman, NTCA Board,  Akinbode Oluwafemi also said, it was unfortunate that the Tobacco industry pays same tax as that of medic-care when it has no healthy benefit to continuous human existence.
"Tobacco products also killing those harvesting it, there are economic studies that have shown that the global economy is loosing about $1 million due to the impact of smoking.
"The tax regime on medicare in Nigeria today is same on tobacco product; no government does that in the world.
"Nigeria is still importing tobacco leaves from about 11 to 12 countries at 0.05gt, it costs the industry almost nothing, but they will gather farmers and put them in buses to come and rally and say 'we are tobacco farmers, if you touch tobacco companies, we will be jobless,' " he said.
 NTCA also sought for further collaboration with Leadership and other media houses in the advocacy against careless and continuous use of Tobacco.