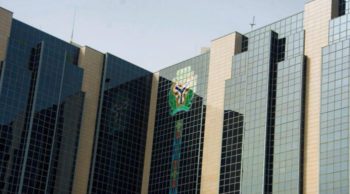 Assistant Director Currency Operations of the Central Bank of Nigeria (CBN) Benedict Maduagwu, has said "between 2005 and 2010, the CBN spent about N192 billion on the maintenance of currency."
Maduagwu gave the figure while speaking to newsmen on the sideline of the week-long fair, across various state of the federation to sensitise the general public on the range of interventions available to help them grow their businesses and stimulate economic growth.
He said: "As I speak to you, the figure would have grown more than that. The effort in the cashless policy and the public sensitisation are all aimed at the reduction of the cost of currency management."
Maduagwu, also seized the opportunity to discourage the wrong handling of the naira, especially at social gatherings and urged the participants to embrace e-payment platforms of their banks as a way of reducing cash handling and fast tracking business transactions in a convenient and secure manner.
Olu Vincent, Deputy Director, Trade and Exchange Department of the CBN said: "We are here to let everyone know the very interventions meant to stimulate economic growth, especially the non-oil export aspect.