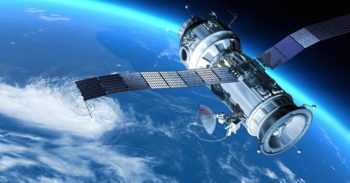 The Nigeria Communication Satellite Limited (NIGCOMSAT) said that it was collaborating with China Great Wall Industry Cooperation (CGWIC) to launch two additional satellites to meet the country's telecommunication, maritime, defence and broadcast media needs.
The NIGCOMSAT Executive Director, Marketing and Business Development, Samson Osagie, said on Monday in an interview with journalists in Abuja on that the satellites would be deployed in the next 36 months.
He noted that the durability of a satellite was 15 years and that Nigeria's current satellite was seven years old.
He said, "NIGCOMSAT is collaborating with China Great Wall Industry Cooperation and we are negotiating to launch additional two satellites in 36 months.
"Presently Nigeria does not have the capital to build and finance its own satellite which is why the collaboration is needed.
"The first satellite by Nigeria was launched in 2007 but had issues and was de-orbited. It was later re-launched in 2011 which makes it seven years now.
"The lifespan of a satellite is 15 years, which means that the first one is still functional and it is important to note that negotiations for projects like this take time."
He said that the two satellites would be launched separately, adding that negotiations on their operations were ongoing simultaneously.