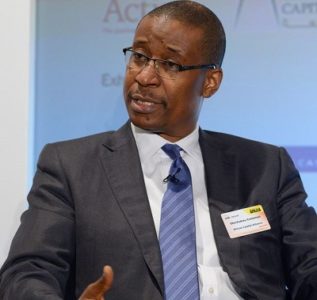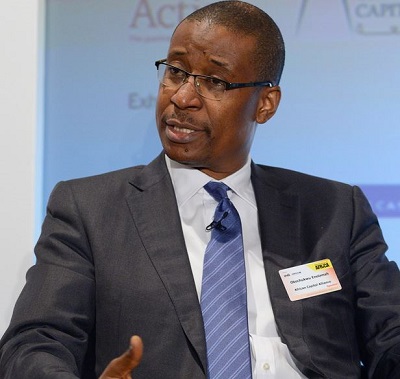 The Minister of Industry, Trade and Investment, Okechukwu Enelamah,on Wednesday, discussed with U.S. business executives in Washington on how the two countries could enhance their trade and investment relation.
The Strategic Communications Adviser to the minister,  Constance Ikokwu, made this known in a statement in Abuja.
Ikokwu said the discussion followed the telephone call between President Muhammadu Buhari and U.S. President, Donald Trump, on Monday, where both presidents discussed security and economic issues.
She quoted Enelamah as saying "the U.S. has historically been one of Nigeria's top trading partners; it was the biggest importer of Nigeria's crude oil at some point.
"In the last five years, however, the sharp decline in U.S. imports of our crude, on account of rising domestic production of shale, altered the trade balance between our two countries.
"This development presents Nigeria with good opportunity for diversification and to explore and increase non-oil export, especially in agricultural products, services and digital economy."
The adviser stated that the minister also participated in a Facebook live conversation with U.S.-Africa Business Centre.
She added that some of the companies that attended the gathering included Google, Microsoft, Blackstone, Procter and Gamble, UPS, Johnson and Johnson, Boston Scientific, Philip Morris International, Lekoil Oil, ITIC, among others.
Ikokwu said after the discussion, Enelamah attended events on Ease of Doing Business and Investment at the Centre for Strategic and International Studies (CSIS) and the Hudson Institute.
She noted that the minister met with Linda Thomas Greenfield, outgoing Assistant Secretary of State for African Affairs at the U.S. State Department, as well as U.S. Trade Representatives for Africa at Commerce Office.
"Issues on the agenda at the State Department ranged from Africa Growth and Opportunity Act (AGOA), SMEs and Nigeria's leadership on the continent.
"The agenda also focused on continued engagement with the new administration, while the commerce office focused on trade and the World Trade Ogansation,'' Ikokwu said.
She said the President of the U.S.-Africa Business Centre and Vice President for African Affairs at the Chamber, Scott Eisner, said Nigeria was an important partner for U.S. businesses.
Ikokwu quoted Eisner as saying "our conversation highlighted the work being done to strengthen economic relations between our two countries and how we can continue to build on this relationship."
According to her, the U.S. Chamber of Commerce is the world's largest business federation, representing the interests of more than three million businesses.