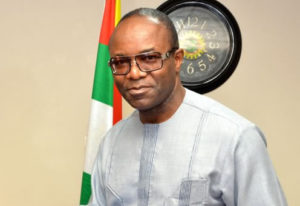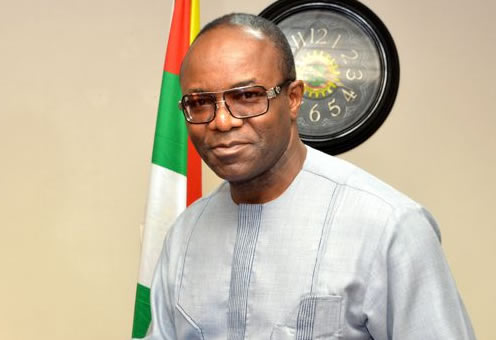 The Minister of State for Petroleum Resources, Dr. Ibe Kachikwu, disclosed on Wednesday that crude oil production had risen to two million barrels per day.
This means the country now produces additional 200,000 barrels per day, up from the 1.8 million bpd recorded in recent times.
Kachikwu made the disclosure when he met with the House of Representatives Committee on Petroleum Resources (Upstream) to defend the 2017 budget estimates of the Ministry of Petroleum Resources.
The committee is chaired by a member from Delta State, Victor Nwokolo.
Kachikwu explained that ongoing repairs on oil facilities and negotiations between the Federal Government and militant groups in the Niger Delta region were yielding reassuring results.
Kachikwu, who also spoke on the Forcados Oil Terminal, informed lawmakers that repair works on the facility were nearing completion.
He stated that in a matter of weeks, the facility could be reopened, a development that would further shoot up oil production to 2.2 million bpd.
"In some weeks, we will be able to progress to 2.2 million bpd, which is the target of the (2017) budget," he added.
Forcados, one of Nigeria's major shipment terminals, was shut down around March 2016 after militants blew up a sub-sea crude pipeline that supplied the facility.
The incident led to the shut in of about 250,000 barrels of crude and the attendant dip in oil revenue to the government.
But Kachikwu raised hopes on Wednesday that with the repairs almost completed, the projected 2.2 million bpd crude projection would be met.
The minister also spoke on other plans of the government to repair or replace ageing distribution lines and platforms to improve delivery of products.
However, he alluded to poor releases of budgeted funds as a challenge slowing down some projects of the ministry.
According to the minster, releases averaged "50 per cent" in 2016.
But, in spite of the poor releases, the ministry jacked up the 2017 budget to N69bn, up from the N61.8bn budgeted in 2016.
Salaries of ministry workers will consume N61bn out of the money, while capital projects will cost N7bn.