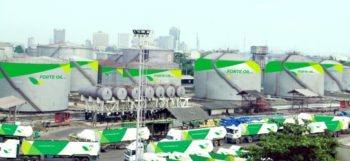 Owners of private petrol depots have been warned not sell the product above government depot price of N145 per litre. Department of Petroleum Resources (DPR) Operations Controller in charge of Akwa Ibom and Cross River, Bassey Nkanga, stated this in Eket while exchanging views with newsmen,
He also warned that Kerosene should not sell above government depot price of N133. 28k per litres
Nkanga disclosed that personnel from the department field office in Eket operating with a team of Nigerian Security and Civil Defence Corps (NSCDC), recently arrested nine marketers for selling petrol from dispensing pumps sealed over irregularities by the DPR.
The affected marketers according to him would pay N1 million fine for violating government seal.
"There are some filling stations we sealed for selling above government approved pump price of N145 per litre.
"The operators went ahead and sold petrol from pump and were apprehended.
"Nine of them were caught in the act while selling with the seals; they were arrested and detained,'' he said.
The Operations Controller advised marketers to carry out their business legitimately within the laws governing their operations adding that any one caught would face the law
Nkanga also disclosed that three filling stations have been sealed for diversion of kerosene product meant for sale in the state.
He explained that the kerosene from Port Harcourt was approved for sale in Akwa Ibom but was diverted to an unknown place.
"We are still looking for the product because they were not delivered in the state," he said.
Nkanga assured that the department was determined to stop adulteration of petroleum products and products diversion in its area of operation.