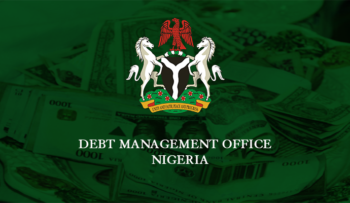 Nigeria's debut 100 billion naira sovereign sukuk issue launched last week was more than 5.8 percent oversubscribed, the Debt Management Office said on Wednesday, suggesting it may tap this demand more to help fund its budget.
Nigeria has a growing consumer and corporate banking sectors and is home to the largest Islamic population in sub-Saharan Africa, with Muslims accounting for about half of its population of 180 million.
"With the success of the (sukuk) offer, another window has been opened for the government to raise funds to close Nigeria's infrastructure gap," the debt office (DMO) said in a statement.
The seven-year Islamic bond, which is structured as a lease and guaranteed by the government, fetched 105.87 billion naira in bids from retail and institutional investors, the DMO said.
The proceeds of the bond would be used to construct and maintain roads in Africa's most populous country, it said.
The debt, which it had originally expected to sell in June via a book-building process, will yield a 16.47 percent rental rate, payable semi-annually. The sale ended on Sept. 22.
Africa's biggest economy raised $1.5 billion via a Eurobond in the first quarter and another $300 million from its own citizens living overseas. It plans to raise a further 20 billion naira via a "green bond" in addition to refinancing up to $3 billion worth of short-term treasury bills.
The country's economy grew in the second quarter, climbing out of recession as oil revenues rose, but the pace of growth was slow, suggesting a fragile recovery.
The Islamic bond sale is part of Nigeria's plans to develop alternative funding sources for the government and to establish a benchmark curve for corporates to follow, the DMO has said.
Nigeria plans to borrow both locally and from offshore sources to help fund a budget deficit worsened by lower oil prices, which have slashed government revenues and weakened the naira currency.
In 2013, Nigeria's Osun State issued 10 billion naira worth of sukuk debt, paving the way for the latest issue.