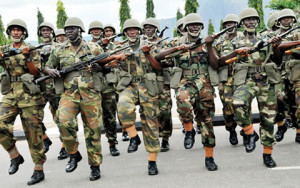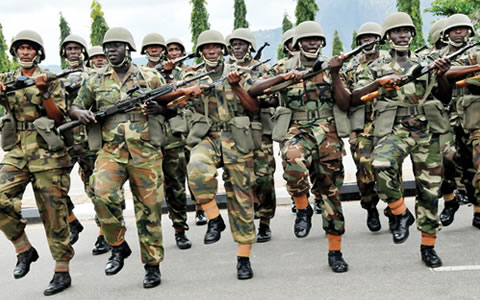 The Nigerian army on Monday said it will carry out training exercises in the restive southern Niger Delta, where attacks on oil installations last year cut the OPEC member's crude production by around a third.
A ceasefire by militants has halted attacks in the oil production heartland this year. President Muhammadu Buhari on Sunday said the government was continuing to hold talks with communities in the region in a bid to secure a lasting peace.
Exercises in tasks such as logistics, reconnaissance and medical care will be carried out within the states of Akwa Ibom, Bayelsa, Delta and Rivers States from Oct. 7 to Oct. 28, military spokesman Aminu Iliyasu said in an emailed statement.
"The command also wishes to allay the fears of the general public as they will witness increased movements of troops and equipment during the period," he said.
A military deployment in the Delta last year saw communities accuse troops of intimidating locals in raids aimed at capturing militants who said they wanted a greater share of energy wealth to go to the region. Crude sales make up two-thirds of government revenue.
A military operation launched last month in the nearby southeast region to reduce violent crime and "secessionist agitations" has led to claims that the home of a separatist leader was besieged, which the army denies.