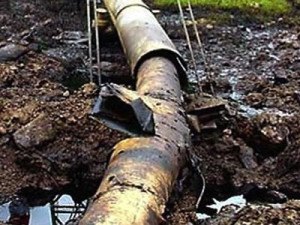 As the government records respite in the area of pipeline vandalism, experts believe that the Nigeria economy may recover quickly if this breather is sustained. They also think the government should take advantage of this break to work on areas that will encourage economic turnaround.
Vice President Yemi Osinbajo, at the heat of pipeline bombings last year attributed the economic recession in the country to the loss of almost 60 per cent revenue due to the activities of pipelines vandals in the Niger-Delta.
According to him, "One of the key reasons why we are in recession is the fact that we lost about 60% of our revenue due to the vandalization of the pipelines on the Niger/Delta and we lost almost 40% of the gas."
He expressed optimism that the economy would bounce back if this loss is sorted out.
Last Thursday, the Nigerian National Petroleum Corporation (NNPC) said it has recorded about 58 per cent reduction in cases of pipeline sabotage. This was disclosed in the Corporation's monthly Financial and Operations Report for December 2016.
According to the report, only 18 cases of vandalized points on downstream pipelines were recorded in November 2016 as against 43 in the previous month. The downward trend in the cases of pipeline sabotage, according to the report, was due to sustained engagement with stakeholders by the Federal Government and the NNPC.
But the Petroleum and Natural Gas Senior Staff of Nigeria (PENGASSAN) charged the federal government to while taking advantage of this break convene an all industry stakeholders' forum to holistically explore ways to end the menace of crude oil theft and pipeline vandalism in the country.
The workers stated that unless this is done, it may be difficult for the government to end the hydra-headed scourge of crude oil theft and pipeline vandalism that have been negatively impacting on the nation's resources.
PENGASSAN National Public Relations Officer, Comrade Emmanuel Ojugbana, argued that since the government seems to lack the political will to combat the crime that has been affecting into the nation's income, there is need for an all industry stakeholders' forum to fashion ways of dealing with the issue holistically.
It could be recalled that the spate of bombings of oil facilities in the Niger Delta put the Nigerian economy in dire straits, plunging the country further down the road to a financial crisis. Minister of state for petroleum, Ibe Kachikwu complained that Nigeria's crude oil output had dropped to 1.4 million, with analysts  saying that the country's crude oil output would have dropped far below to about 900,000 barrels per day.