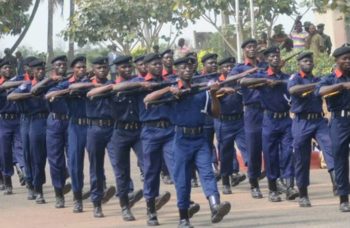 New Commandant of the Nigeria Security and Civil Defence Corps (NSCDC) in Bayelsa, Christiana Abiakam, has pledged to intensify the fight against pipeline vandalism and oil theft in the state.
Abiakam made the pledge in Yenagoa, the Bayelsa State capital on Wednesday.
She disclosed that the command was committed to its core mandate of protecting critical national assets.
Abiakam noted that attacks on oil installations had reduced drastically in the past two years and announced plans by the command to further strengthen its Anti-Vandals Unit to become result-oriented.
She said, "My predecessors kept faith with the mandate of the NSCDC. My wish is to build on their efforts and achievements.
"The feedback I have got from oil firms show that oil thefts have reduced considerably in the past two years.
"Under my watch, the perpetrators of oil theft and vandalism on oil infrastructure will either turn away from criminality or leave the Bayelsa environment."
Abiakam reiterated that the welfare of troops would be taken very seriously and that she would ensure the prompt payment of all allowances to boost morale and discourage compromise.
She, however, added that the NSCDC would not condone any unprofessional act from its men and officers as anyone found aiding and abetting criminals would be decisively dealt with in line with the Corps' operational guidelines.
"Our intelligence gathering shall be the driving force in our operations. We shall leverage on the existing robust relations with sister security agencies to share intelligence to achieve lower crime incidents in the command.
"Also top on my priority list is to enlist the support of oil-bearing communities; I wish to liaise with host communities and their opinion leaders to sensitise them to the ills and dangers of the economic crime of oil theft," Abiakam said.
The new commandant said that the NSCDC would henceforth ensure a thorough investigation of cases to ensure that suspects arrested were diligently prosecuted to secure convictions and keep convicts behind bars.