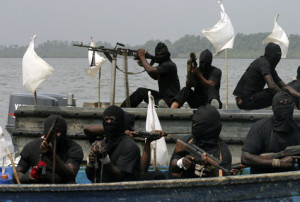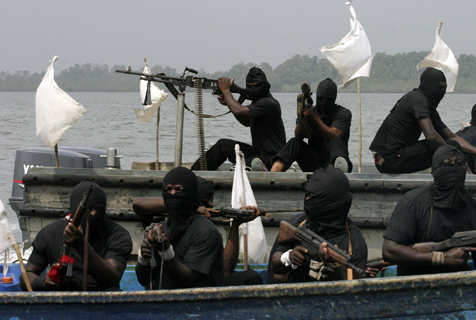 Gunmen suspected to be sea pirates on Thursday hijacked another passenger boat along Nembe-Brass waterways barely 48 hours after an ambush that killed three passengers on Tuesday.
According to community sources who witnessed the incident, the suspected pirates armed with sophisticated weapons trailed the commercial boat after it had discharged its occupants at Brass from Nembe and shot repeatedly into the air before hijacking the boat.
The driver of the boat and his crewmen were later dropped off at the creeks by the pirates who took the boat to unknown destination.
Confirming the incident, the Chairman of Bayelsa Chapter of the Maritime Workers Union of Nigeria, Lloyd Sese, said that the activities of pirates on the waterways was making life unbearable.
Sese said that the union had appealed to relevant authorities to come to the aid of commuters on the waterways, saying that the attack on boats has become a frequent affair.
A youth leader from Brass Local Government Area of the state, Robert Desmond, condemned the incessant sea pirate attacks on the Nembe-Brass waterways.
Desmond described the acts as not only senseless but inhuman and wondered why a group of Bayelsa youths should be terrorising their own people.
He urged security personnel to be on the alert particularly as the Brass-Nembe people are in dire need of marine security.
A Deputy Superintendent of Police and Spokesman for the Bayelsa Police Command Asinim Butswat,  also confirmed the incident.
Butswat said that the command was intensifying efforts to check criminality and restore security in the area.