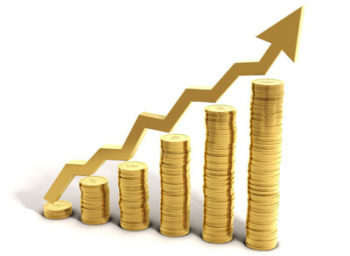 Nigerian inflation slowed for the first time in 15 months to 17.78 percent in February, driven by lower energy and utility prices, the National Bureau of Statistics (NBS) said Tuesday.
The cost of living in Africa's most populous nation began rising in November 2015, when inflation increased slightly to 9.37 percent from 9.3 percent a month earlier. It had risen steadily since then, peaking at 18.7 percent in January this year.
"This represents the first time in 15 months that the headline CPI (consumer price index) has declined on year-on-year basis representing the effects of slower rises in already high food and non-food prices and favourable base effects over 2016 prices," the NBS said.
Food prices, however, were up 18.5 percent year-on-year in February, a 0.74 points increase on the previous month because of increased costs of bread, cereals, meat, fish, yam and potatoes.
Analysts said inflation would continue to fall because of the decision of the central bank to make available more US dollars to the foreign exchange market.
"Recent currency appreciation will probably cut inflation in March," the Capital Economics consultancy said in an email after the announcement.
"The Central Bank of Nigeria began intervening in the FX market in late February by selling over $1.5 billion worth of foreign currency.
"This intervention has caused the naira to strengthen sharply on the widely-used parallel market, on which it jumped from about N500/US$ to around N450/US$ where it remains today.
"Indeed, we expect that inflation will continue to slow over the coming months as the effects of last year's depreciation wash out of the annual comparison.
"Even if the currency is devalued this year, which remains our key view, we expect that this will happen in steps and that the falls will not be as significant as they were last year."
Oil-dependent Nigeria plunged into recession in August last year after months of being battered by low global crude prices and militant attacks on energy infrastructure in the oil-rich south.
That slashed government revenue from oil export sales and sent inflation soaring.