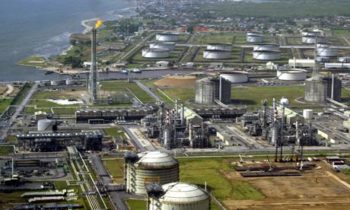 Nigerian National Petroleum Corporation (NNPC) Group Managing Director (GMD) Dr. Maikanti Baru yesterday said the Bonny NLNG is one of the biggest success stories of the oil and gas industry since it came on stream in 1995.
He said the project has generated $90 billion revenue, $30 billion dividends and contributed four per cent to the country's Gross Domestic Product (GDP) since inception.
According to him, the focus of the industry was to ensure stable security of investment, personnel and investors and to ensure that all community issues were addressed in order to boost revenue for the government and investors from the industry.
He urged the National Assembly to pass the Petroleum Industry Bill (PIB) into law to clear the air of uncertainty around the industry, create an enabling environment for the industry to flourish and dissuade the International Oil Companies (IOCs) from exiting the country.
Baru, made this plea while speaking on the Nigerian Television Authority (NTA) morning talk show, "Good Morning Nigeria' with the topic: 'Nigeria Lingering LNG Projects' in Abuja.
Baru said the long delay in the passage of the PIB had led to uncertainty in the fiscal terms, while the recent move by the National Assembly to amend the NLNG Act had also dampened the optimism of investors in the industry.
"The review of the NLNG Act by the National Assembly is causing a challenge for the Federal Government and the IOCs and it is sending wrong signals to the international community about how business is done in the country," he said.
The NNPC chief said the NLNG market was growing at a tremendous rate, disclosing that between now and 2030, it is projected that the market would grow by 65 per cent.
He said the market for LNG was there and that the Federal Government would do everything to take advantage of the opportunity.
Dr. Baru added that the Federal Government would do everything to ensure the take-off of Train 7 and the Brass LNG in the months ahead after which the Olokola LNG would come on board if the fundamentals were strong.