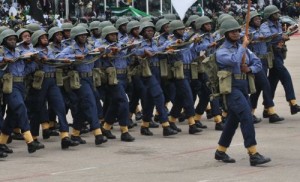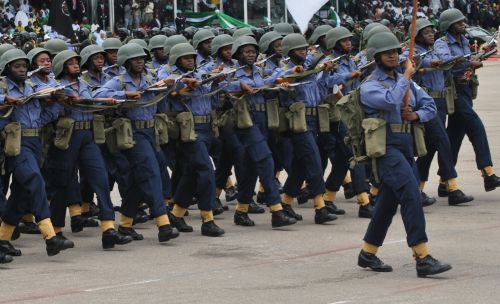 The Nigerian Navy has announced the commencement of its online registration for the 2017 recruitment exercise from July 1 to July 31.
The announcement was issued in a statement on Friday by the Chief of Naval Staff, Ibok-Ete Ekwe Ibas via the Navy Secretary.
"The Nigerian Navy wishes to inform the general public and all interested candidates that the online registration for the 2017 recruitment exercise will commence on July 1 and closes on July 31," Ibas said.
The naval chief said the 2017 recruitment exercise is free of charge for applicants, and that interested candidates are to apply online via www.joinnigeriannavy.com
According to the statement, applicants are expected to apply once. He added that multiple online application will lead to disqualification of candidate.
"On submission, applicants are to print out the completed application form which must include; declaration and certification by parents/guardian, Local government area certificate form, Police certification form and guarantor form," he added.
Ibas also said the recruitment exercise will commence with an aptitude test and screening of certificates of candidates at designated centres for various States across the country on October 7.
"You are advised to carefully read the instruction page on the website or call support line 08159999011 from 9am to 4pm on working days," the notice said.
"Candidates are further advised in their own interest not to give any form of gratification or inducement to any person or group of persons to assist them on the recruitment exercise," he added.
Basic Requirements for 2017 Exercise
Applicants Must:
1. Possess a minimum of five credits in not more than 2 sittings in WASCE/SSCE/GCE/NECO/NABTEB (English and Mathematics inclusive)
2. Candidates must be between 18-22 years old for O/level applicants while 24-26 are acceptable limits for those with ND, NCE, Nurses and Motor Transport Department, MTD respectively.
3. Applicants must be single and of Nigerian origin by birth.
4. Required height of 1.7m for male and 1.67m for female applicants