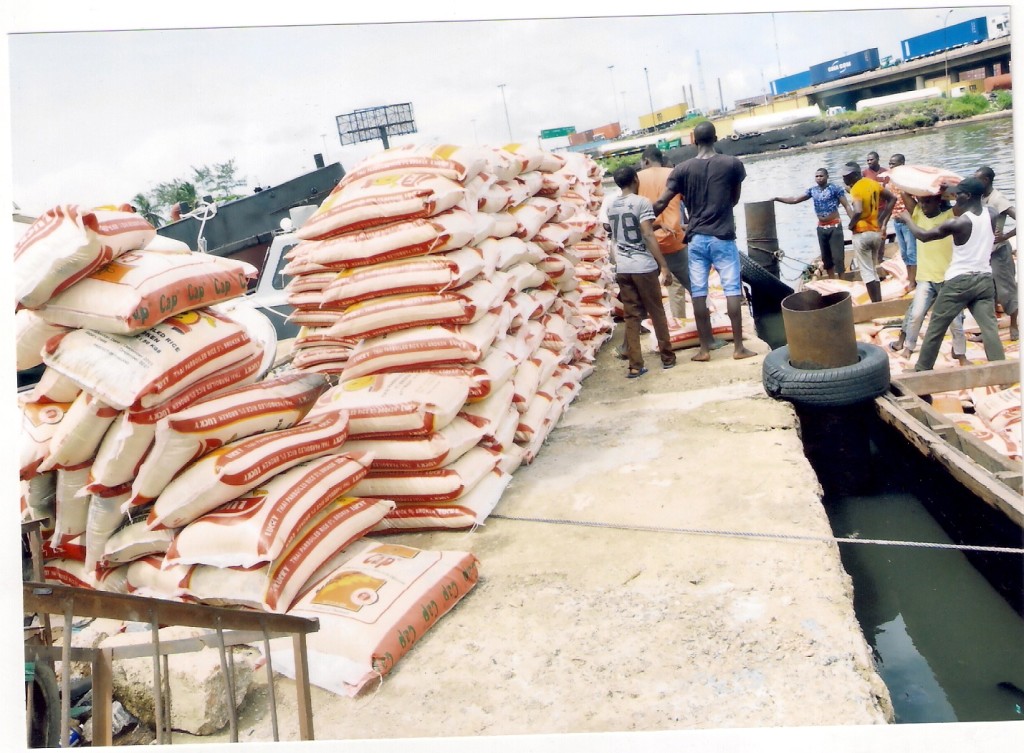 The Eastern Naval Command (ENC) of Nigerian Navy, has impounded over 13,803 bags of smuggled rice valued at N22.8 million in the past seven months.
The ENC Flag Officer Commanding, Rear Admiral Mathew Emuekpere, disclosed this on Tuesday in Calabar, Cross River, during the handing over of the command's leadership to his successor, Rear Admiral David Adeniran.
Emuekpere noted that the rice was seized due to the sustained patrol of the maritime domain by personnel of the command.
According to him, the anti-smuggling operation was carried out in line with President Muhammadu Buhari's policy of enhancing and promoting local production of rice.
He said, "Gladly, in the last seven months, we have been able to achieve some of our set targets in view of the numerous challenges.
"To a great extent, we have successfully dealt with illegal bunkering, crude oil theft, smuggling, human trafficking, piracy and sea robbery in Akwa Ibom, Cross River and Rivers states that are under the command.
"Within this period, the command seized over 13, 803 bags of imported rice valued at N220.8 million at N16,000 per bag and several contrabands.
"These were made possible by continuous deployment of various platforms within the command area of responsibility throughout my stay as the Flag Officer Commanding (FOC).
"Within this period also, the command was able to shut down over 150 illegal refineries through sustained operation, while over 90 suspects were arrested for various maritime crimes."
Receiving the flag of leadership, the new FOC, Adeniran, commended Emuekpere for his dynamic leadership in improving the welfare of personnel and protecting the maritime domain.
He said, "I want to commend the former FOC for his development drive in the command and also urge officers and men of this command to accord me the needed support to move the Nigerian Navy forward.
"Our purpose is to fight all forms of illegality to ensure that our maritime domain is safe for business to thrive.
"We are military men; involvement in politics or social media activities is not accepted."
Emuekpere has been deployed to Navy Headquarters in Abuja as the Head of Administration.