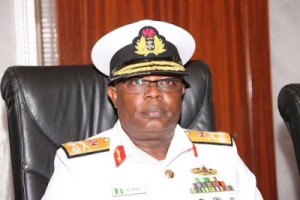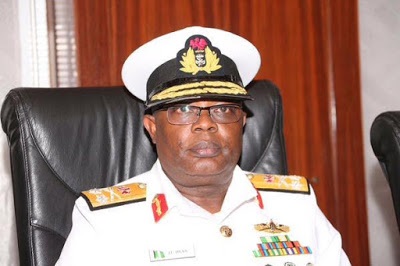 The Chief of Naval Staff, Vice Adm. Ibok-Ete Ibas has said that the Nigerian Navy would continue to protect the nation's maritime domain.
He gave the assurance in his welcome address at the Nigeria Security Expo/Conference (NISEC) in Abuja on Tuesday.
Ibas was represented by the Director of Plans, Naval Headquarters, Rear Adm. Aliyu Lawal.
The Theme of the conference was "Building National Security Capacity on Maritime and Ports Security, Counter-Piracy and Protection of Remote Critical National Assets".
Ibas said the navy would do everything possible to continue to protect the nation's critical assets, the maritime domain, against the activities of the sea pirates and any other criminality.
He explained that the nation's lifeline was sea-based, therefore, it had become necessary to protect such area as the core mandate of the service was to protect the nation's critical national assets.
Ibas explained further that the service had so far embarked on series of operations such as "Operation Tsare Teku", "Operation Safe Delta" and "Operation Pouncer".
These, he said, were all geared toward making the nation's waterways free from the activities of sea pirates and any other illegal businesses going on in the area.
The CNS said the service had embarked on the training of its personnel in various areas to enhance their professional responsibilities of protecting the nation's maritime domain for good.
He promised to give the necessary support to NISEC and any other organisations that were out to chart the way forward in the protection of the nation's maritime domain and other critical assets.