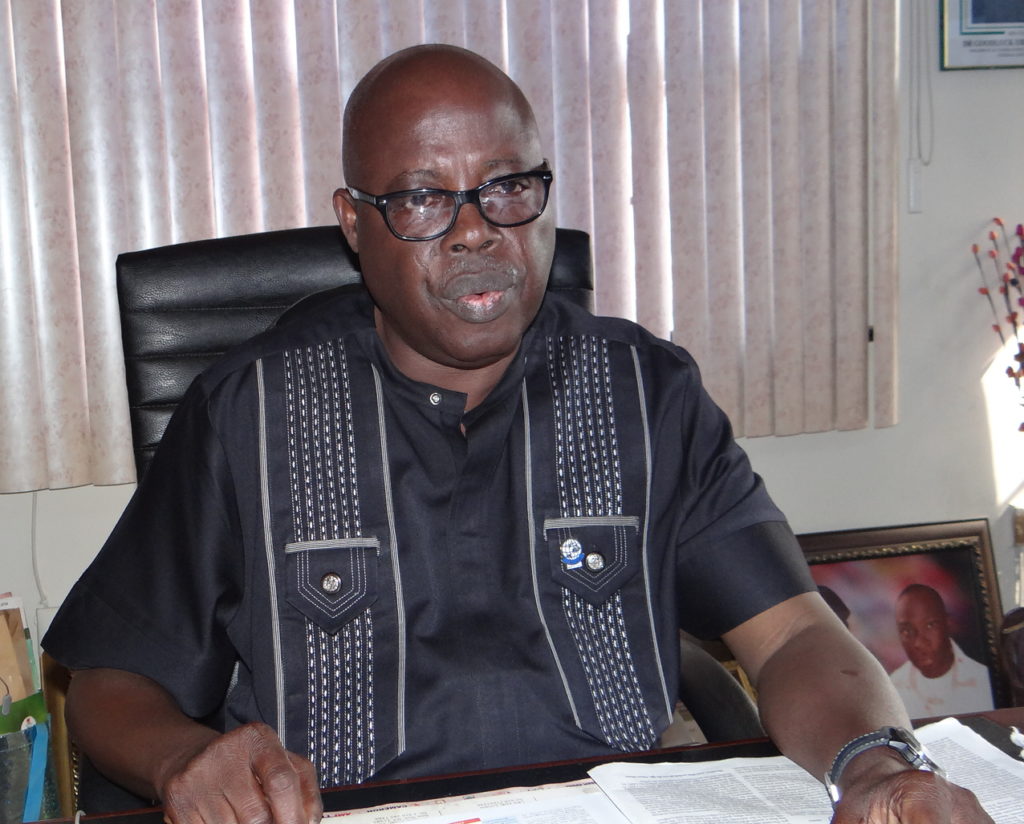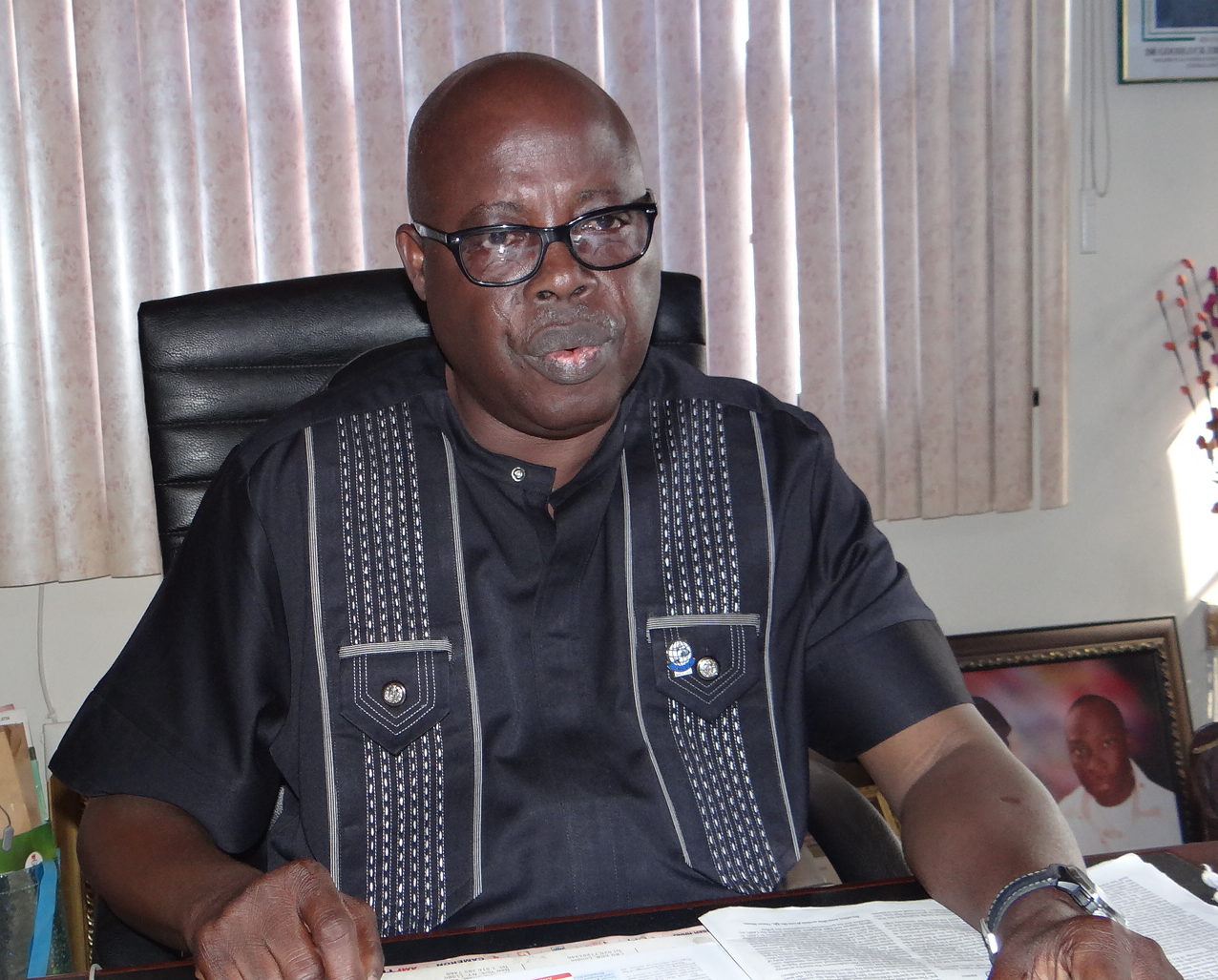 Immediate past President, Association of Nigerian Licensed Customs Agents (ANLCA), Prince Olayiwola Shittu in this interview with Shulammite 'Foyeku, speaks against the backdrop of the Nigerian Shippers' Council's plan to register service providers at the port and how government is enabling corruption in the system. He also bares his mind on the call for a reduction in import duty on vehicles among other issues. 
Excerpts: 
Nigerian Shippers' Council recently asked service providers and port users to pay certain amount of money ranging from N1,000 to N100,000 as registration fees. What impact would this have on the operations of Customs brokers? 
It is going to be a burden on Customs brokers. What we are asking Shippers Council to do is to promote ease of doing business but now they are more interested in hiking the cost of doing business. The government is the enabler of corruption in the maritime industry. Maritime industry is a service industry, and that is why they have budgets for the ministry and for the parastatals. In a situation where all the parastatals under the ministry are saddled with seeking Internally Generated Revenue (IGR), they will come in one guise or the other, get money out from any registration process because all of them now are more interested in meeting their targets. So when you talk about agencies in the maritime industry, there is nothing you do among all the services that you don't pay for, even Customs brokers pay every year to the Nigerian Port Authority (NPA) for license to operate apart from Customs. Now, the Council for the Regulation of Freight Forwarding in Nigeria (CRFFN) is also demanding their own. For every cargo you clear, you must go and pay Quarantine, SON, NAFDAC, and the one you cannot pay officially, you pay by the back yard. That is the enabling environment. So I am not surprised if Shippers Council has to do its own IGR but at the end of the day, whether we like it or not, it must add to the cost of doing business. I can understand that they want to sanitise the industry so that somebody who is not licensed should not operate or even come near to the port. But what is going to happen to other parastatals that are issuing permit for people to come to the port, how effective would it be? If somebody pays money to be a member of CRFFN, and an identity card was issued to him, he takes it to NPA, and he gets a port pass, so what impact will that have with the Shippers' Council registration?  I am surprised that these same parastatals under one ministry cannot have one structure of registration, which we expected would have been done before now.
What would you say about the recent call by the Customs Comptroller-General, Hameed Ali, seeking reduction of tariff on imported vehicles? 
Are they just waking up? When the Comptroller-General of Customs was appointed, one of the first things we discussed with him was the issue of the auto policy and the effect on the economy. I don't know why we have to wait up to three years before they now realise what we have been telling them. I have been making it a sing song while we were in office and at a time, the former Minister of Trade and Investment, Olusegun Aganga was literally warning me that I was working against the government interest just because they want to empower some people to rip Nigeria off. Are they just waking up? When we have to give example to the CG on what is done in Ghana and he went there and saw it, why can't they implement it? If the CG is lamenting now, what do you want us to do?  A man who goes to Buhari's bedroom cannot get something done but he is now complaining that the high duty rate on vehicles is fuelling smuggling. We warned them but they did not want to do it. You bring in a brand new vehicle and you pay 70 percent then a group of people who call themselves assemblers will bring the same vehicle and pay 20 percent. Since they started the auto policy, how many Made in Nigeria vehicles are available for Nigerians? What a dirty country we have here!  Let them continue. If you go to Ghana, you see brand new vehicles on the road because the newer your vehicle, the lesser your rate of duty but the older your vehicle, the higher the duty. But look at Nigeria, what we see is old vehicles everywhere, people are bringing in accidented vehicles and then we are looking at it. Smuggling will continue to persist if we don't give people the free choice. There must be choice. If we must do Made in Nigeria vehicles, we need to look at the pricing, the quality and the people having the source of money to buy. All these years, for every vehicle that comes into the country, the federal government charges two percent NAC (National Automotive Council) levy. What did they do with the money? They said they are going to use it to do automobile. How many people who were given licenses to assemble vehicles have been able to meet up to the standard? Even as recent as last two years, Volkswagon that was considering coming to set up a factory in Nigeria is also considering going to Ethopia or Kenya because our people just do things for how much they can get from it. It was a scam! We gave them example of India and how they come to have their own Made in India vehicles. They had a period of moratorium, not by force. You bring in a car whether old or new, you are required to pay 35 percent duty and 35 percent levy. I think the government is missing the target here. We even told the CG to get software in Customs where anywhere in the world, once you put the Vehicle Identification Number (VIN) number of that vehicle, it will tell you how much money you are paying to government and you will pay the money and carry your vehicle, but some senior officers did not want it to work and it has not worked up till today.  That is why you have to be doing manual request for assessment of a vehicle so that you can pass something behind. If they like they should not implement the reduction in duty rate. Are we not going to suffer it? All the while they ignored it, who has been the loser? Customs officers are dying daily because they are chasing vehicles across the border. All the West African countries are improving their port because all vehicles destined for Nigeria are going there. I don't know why people don't learn.
The Customs CG hinted of plans to commence electronic cargo tracking by 2019. What is your take on this?
If Nigerian shippers will not find a way of circumventing the expectation of the Cargo Tracking Note (CTN), it is a welcome development. CTN is to track cargo physically from the point of loading until it gets to destination and also inputting the particulars of the cargo itself. That is why I said I hope Nigerian shippers will not circumvent it because electronically it is garbage in garbage out. They had done a trial run of the CTN, which we kicked against in those days because of the amount of money that would be involved for doing it. Now how are they going to marry the CTN along with the current state of 90 percent examination that is going on in the port? Because if we are going to have CTN and the same 90 percent examination is going on in the port, then it will have no impact. But if the CTN is going to reduce the level of examination by making sure that declarations are correct before the cargo gets to Nigeria, and there is quick turn over in the port, then the CTN is very welcome. The shipping companies themselves should bear the additional cost; and must not carry a cargo they don't know the content. That is the rule. But in Nigeria, anything goes but I know if they have to add it to them, they will pass it to the importers because negotiation for shipment is done abroad. If it has a greater value, then it would reduce level of extortion in the port and interference by police in cargo clearance. However, there must be a reason for it. What do we stand to gain? That is very important. I would rather pay additional $200 and spend less time inside the port for my cargo to be out. I think a lot of importers will welcome it if it is not circumvented.
Copyright Ships & Ports Ltd. Permission to use quotations from this article is granted subject to appropriate credit given to www.shipsandports.com.ng as the source.