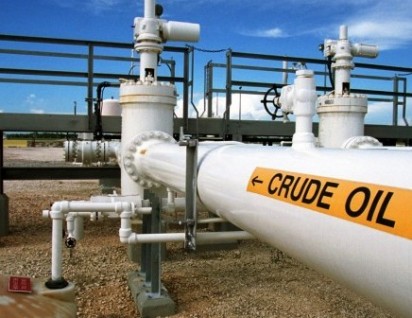 Nigeria's crude oil production has remained below par, decreasing to an average of 937,766 barrels per day (bpd) in September. 
The Nigerian Upstream Petroleum Regulatory Commission (NUPRC) said this in its latest crude oil and condensate production data for September 2022.
The production figure is 3.56 percent or 34,628 bpd lower compared to the August 2022 output at 972,394 bpd. 
The figure is also lower than the 1.8 million bpd production quota set by the Organisation of Petroleum Exporting Countries (OPEC) for Nigeria. 
According to NUPRC's data, with the addition of condensate, oil output plunged to a total of 1.14 million bpd from 1.18 million posted last month.
The country's oil production has declined progressively since the beginning of this year. In January, February, March, April, and May, the country's crude oil production averaged 1.39 million bpd, 1.25 million bpd, 1.24 million bpd, 1.22 million bpd, and 1.02 million bpd, respectively.
In June and July, oil production averaged 1.16 million bpd and 1.08 million bpd in June and July, respectively.
The country has been grappling with low production in the face of the lingering oil theft and pipeline vandalism. 
Last week, the Group Chief Executive Officer of the Nigerian National Petroleum Corporation (NNPC), had raised alarm over the level of revenue loss to oil theft.
"Every two days, you are talking of almost $150 million down the drain, that is what the nation is losing as we speak," Kyari had said.
Copyright Ships & Ports Ltd. Permission to use quotations from this article is granted subject to appropriate credit given to www.shipsandports.com.ng as the source.