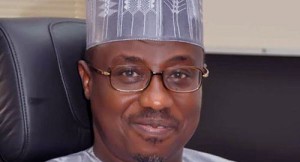 The Nigerian National Petroleum Corporation (NNPC) said on Monday the nation's current crude oil production has risen to 2.35 million barrels per day (bpd).
Its Group Managing Director (GMD), Dr. Maikanti Baru, disclosed this at the inauguration of the corporation's reconstituted anti corruption committee in Abuja.
He said, "In the upstream, we have also been making strides in the stability and security in the Niger-Delta and production is coming back steadily.
"At one point, we have reached the level of almost 2.35 million barrels per day, including condensates, which accounts for about 400,000 barrels per day."
Baru said it was great that petroleum products supply in the country was being sustained.
He attributed the steady supply to conscious plan by the management, with support from staff and other stakeholders in the industry.
"I want to thank each member of staff and our clients involved in the supplies of petroleum products and other services in the country, for sustaining the supply of petroleum products across the country. The status quo has been restored.
"We are in the period of ease. It is not too long ago in December, January and February, when NNPC was a sole importer of petroleum products in this country with the challenges associated with distribution and the capped price of N145 to a liter of petrol.
"We got some ease when the international price went down and the importers decided to come back to import because they can make some margin. They have raised the importation level to about 30 per, "the NNPC GMD added.