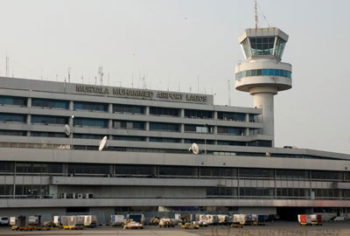 Following the move recently to rid the Lagos airport of touts in accordance with the Executive Order signed by the Acting President, Yemi Osinbajo, SHIPS & PORTS DAILY discovered that bonafide staff of airlines now play the role of touting that was done by freelancers before the order, justifying the dictum that nature abhors vacuum.
Although they do it with utmost care to avoid being sanctioned, our correspondent found out that airline staff connive among themselves to create some bottlenecks for on the stop ticket buying travelers or those who are rushing for flight thereby forcing them to ask for help.
Recently two staff of a particular airline convinced a man who was travelling to Abuja that it was late for him to check in for a departing flight and asked him to part with N3,500 so they could help get him on the airplane.
After he has finished the transaction with airline staff who went to the counter and came out smiling, the traveler was surprised to discover that he had to wait for another two hours before the supposed departing flight came.
SHIPS & PORTS DAILY discovered that the airline staff involved in touting were doing it hitherto in partnership with the ones sent parking but had to do it themselves now that those ones have been sacked.
However, investigation shows that the supposed exited touts are still hanging in the wings waiting for the security men "to calm down," before they begin their old moves.
Checks show that some of them are actually not perturbed about the Executive Order which they believe will only work for some time in the typical 'Nigerian style.'
Over the years touting at Nigeria's busiest airport in Lagos has refused to go away. Before the Executive Order, there were fears that with the security situation in the country, terrorist could use them to gain access to airport facilities.
To curb illegal activities and touting at the Hajj and Cargo Terminal of the Murtala Muhammed Airport (MMA) Ikeja, Federal Airports Authority of Nigeria (FAAN) set up a 34-member task force to sanitize their operations.