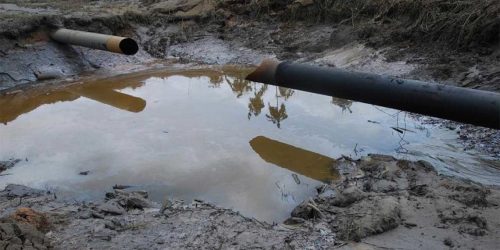 The Nigerian National Petroleum Corporation (NNPC) has raised an alarm over the increasing menace of oil pipeline vandalism, which hit a record high of 228 pulverized points in July.
The corporation disclosed this in its July Monthly Financial and Operations Report released in Abuja on Wednesday.
It noted that the breached lines represented an increase of 115 per cent from the 106 vandalised points recorded in June 2019.
It noted that out of the vandalised points, 15 failed to be welded, while five points were ruptured.
The report noted that the Aba-Enugu axis accounted for 35 per cent of the breaks, while Port Harcourt-Aba route recorded 22 per cent, with Ibadan-Ilorin layout hitting a 16-per cent mark.
Similarly, the report revealed that the Lagos Atlas Cove-Mosimi Zone logged 12 per cent with other locations recording the remaining 15 per cent of the breaks.