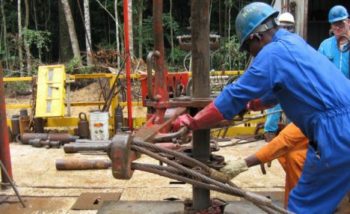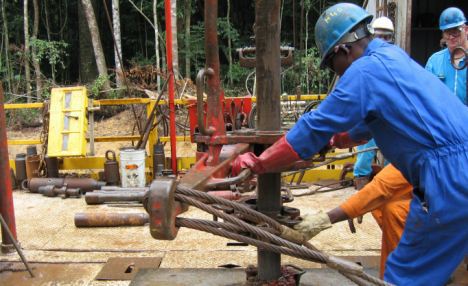 Acting Director of Defence Information, Brigadier-General John Agim, has said Nigeria's oil production has risen to an average of 2.5 million barrels per day (bpd).
Agim disclosed that the increase is as a result of the strategic approach of the joint military force 'Operation Delta Safe' deployed to the Niger Delta region.
He made this known at a news conference at the headquarters of the 'Operation Delta Safe'.
The defence spokesman said that prior to the establishment of the outfit on June 24, 2016, oil production had dropped to 900,000 bpd.
He said that the joint force had pursued its mandate in line with the strategic directive of Chief of Defence Staff, General Gabriel Orolunshakin, and made modest achievements in restoring peace to the hitherto restive region.
He said, "Some of these achievements include enhanced safety of lives, rise in crude oil production, recovery of arms and ammunition, seizure and impoundment of stolen crude, destruction of illegal refineries and arrest of oil thieves.
"Others include successes achieved in prosecuting cases, profiling of suspects and persons of interest and conduct of in-theatre operations. The hitherto incessant attack on oil and gas infrastructure has abated.
"Attacks on gas pipelines further reduced the nation's power generating capacity. As of when the force was activated on June 24, 2016, oil output had dropped from 2.2 million barrels to 900,000 barrels per day.
"It is gratifying to note that as at today, the production levels are averaging 2.5 million per day while the NNPC management recently affirmed that pipeline vandalism had dropped significantly."
Agim added that the joint force had cleared the Niger Delta region of identified militants camps whose activities threatened national security; he added that the threats had been effectively neutralised.
He said that within the period, 24 vessels used by oil thieves were seized, while 191 barges, 234 outboard engines and 476 passenger boats were impounded by troops of 'Operation Delta Safe'.
He applauded the support of the public towards achieving the feats and surged them to furnish the military with actionable intelligence to nip the crime in the bud and make Niger Delta region safe for legitimate socio-economic activities.