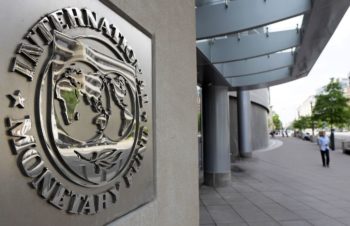 Nigeria is expected to emerge from recession this year, but threats to recovery remained elevated and the economy will not grow enough to reduce unemployment and poverty, the International Monetary Fund said on Wednesday.
Nigeria slipped into a recession last year as low crude prices and oil production slashed government revenues, caused dollar shortages and crippled its economy.
The Fund projected Nigeria's economy will grow 0.8 percent this year, it said in a report.
"Concerns about delays in policy implementation, a reversal of favorable external market conditions, possible shortfalls in agricultural and oil production, additional fiscal pressures, continued market segmentation in a foreign exchange market that remains dependent on central bank interventions, and banking system fragilities represent the main risks to the outlook," the IMF said.
"Acting on an appropriate and coherent set of policies to enhance an economic recovery remains urgent," it said after a team visited Nigeria last month to review reform implementation.
The IMF said the government saw significant revenue shortfalls in the first half of the year, with interest-payments remaining as high as 40 percent at end of June. It projected interest payments would rise further under current policies.
Nigeria expects a shortfall of $7.5 billion for its 2017 budget. It expect to raise around half that in foreign loans including, from the World Bank and from international debt markets.