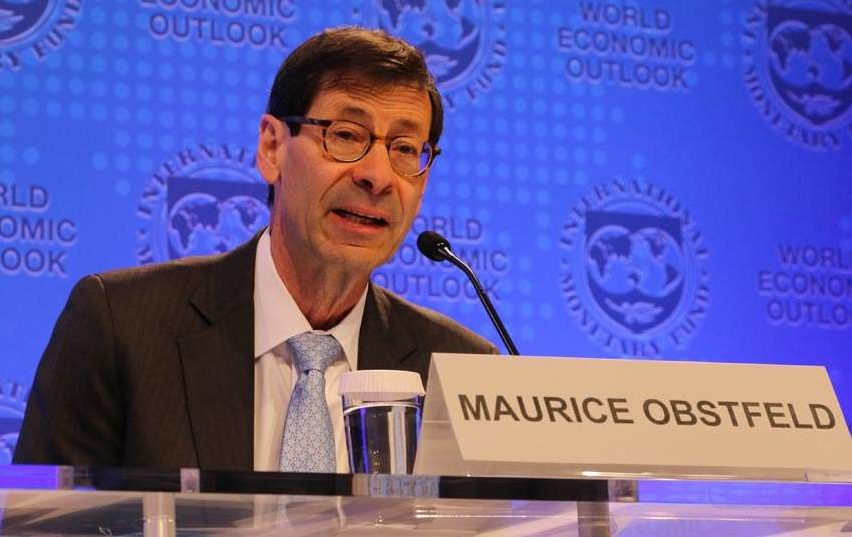 Nigeria's economy which grew by 0.8 per cent in 2017 will end this year, with a 2.1 per cent growth, the International Monetary Fund (IMF) has predicted.
It, however, projected a slow down to 1.9 per cent growth next year, in its latest World Economic Outlook (WEO) Report launched in Washington DC, United States where the annual World Bank/IMF Spring Meetings are ongoing.
The IMF advised oil-dependent economies, including Nigeria's to intensify economic diversification as the global body foresees the crash of crude oil prices in the near future.
"Some low-income countries like Mozambique and Nigeria have experienced financial stress or deteriorating loan quality in recent years as growth has moderated and corporate balance sheets have weakened.
"Further deterioration in loan quality would impair credit intermediation and ability of the banking sector to support growth, which would raise the risk of cost recapitalisation and severely burden the already strained public finances,'' the IMF said.
The IMF Director of Research, Maurice Obstfeld at a news conference on Wednesday said that global economy would grow by 3.9 per cent in 2018.
Obstfeld said the forecast was borne out of the continued strong performance in the Euro area, Japan, China and the United States.
"Despite the good near-term news, longer-term prospects are more sobering. Advanced economies are far facing aging population, falling rates of labour force and low productivity growth.
"Emerging and developing economies present a diverse picture.  Many of these countries need to diversify their economies to boost future growth and resilience," he said.
According to Obstfeld, global financial conditions remained loose, despite the approach of higher monetary policy interest rates and enabling a further buildup of asset-market vulnerabilities.
He said the recent escalating tension over trade (between the United States and China) presented a growing risk for global financial stability.
"The prospect of trade restrictions and counter-restrictions threatens to undermine confidence and derail global growth prematurely.
"While some governments are pursuing substantial economic reforms, trade disputes risk diverting others from the constructive steps they would need to take now to improve and secure growth prospects," he said.
The IMF encouraged each national government to advance growth by resolving issues of climate change, infectious diseases, cyber-security, corporate taxation and corruption, among others.
The global financial body said "each national government can do much on its own to promote stronger, more resilient and more inclusive growth," saying global interdependence will only continue to grow; and that "unless countries face it in a spirit of collaboration- not conflict – the world economy cannot prosper."   
Copyright Ships & Ports Ltd. Permission to use quotations from this article is granted subject to appropriate credit given to www.shipsandports.com.ng as the source.