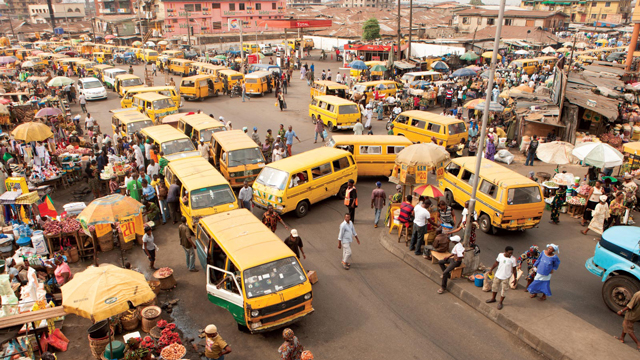 A report by the United Nations Development Programme (UNDP) on Nigeria has declared that the country's economy is in very bad shape.
According to the report, which is expected to be launched tomorrow (Wednesday), the COVID-19 pandemic has been detrimental to Nigeria's economy, now made worse by a decline in revenue and foreign exchange earnings due largely to the fall in oil prices and reduced demand. 
The report also noted that the decline in revenue meant an over-dependence on borrowing and an increased debt service payments with more than half of the annual Federal Government revenues being used to service debts.
"Beyond the short-term challenges for the oil sector, principal forex earner for Nigeria are the longer-term concerns as the world makes determined moves to reduce the consumption of fossil fuels.
"Unemployment, underemployment and their effects on poverty have remained a bane for Nigeria. If no urgent measures are deployed soon, Nigeria with its teeming population is certain to fall in desperate times. Already, the World Bank projects that about 5 million Nigerians will fall below the poverty line," the report stated. 
The report regretted that the manufacturing sector, which could have provided succour, is also battling challenges such as poor power supply, multiple taxation and inadequate infrastructure.
"This does not mean progress has not been made in the sector as measures such as faster business registration time, improved imports and exports systems have been introduced. 
"If more appropriate interventions are deployed, the manufacturing sector is sure to experience growth and be able to contribute more than the 12.82 per cent it contributed to the economy in 2020," it further stated, adding that if the agricultural sector can be made more productive by addressing the challenges of poor adoption of improved farming methods, inadequate infrastructure and insufficient credits, it can surpass the oil sector in generating revenue for the country. 
"Like other factors, Nigeria is faced with a serious infrastructure deficit. This cuts across housing, water, power, telecommunications and transportation network," the UNDP report added.
Copyright Ships & Ports Ltd. Permission to use quotations from this article is granted subject to appropriate credit given to www.shipsandports.com.ng as the source.