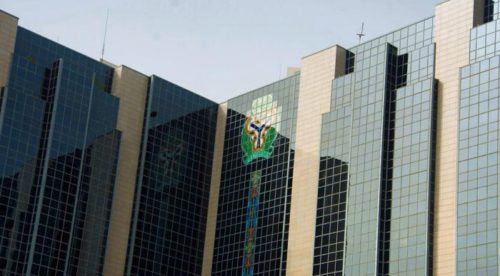 By Patience Danjuma 
The rising crude oil price in the international market has pushed Nigeria's external reserve to $40.4 billion, according to latest Central Bank of Nigeria figures.
Despite initial marginal decline on Monday, crude oil price maintained a steady climb, with latest reports showing it at $67.80 per barrel.
At the opening of commodities trading, Brent Crude, the popular blend produced in Nigeria, sold at $67.80 a barrel.
The CBN said Nigeria's external reserve reached the new mark on January 5. This shows that about $1 billion was added to the account between December 2017 and January.
At the Annual Bankers' Dinner of the Chartered Institute of Bankers (CIBN) in Lagos in November, the CBN Governor, Godwin Emefiele, said the external reserve was growing significantly.
The latest report is coming as the CBN said it injected additional $210 million into the inter-bank foreign exchange market in the first round of trading for the year on Monday.
The Acting Director in charge of Corporate Communications at the CBN, Isaac Okorafor, who confirmed the latest injection to the market, attributed the growth to the CBN's strategy to effectively manage FOREX demand by various sectors of the economy.
Okorafor said the additional funds were for requests in the wholesale, small and medium enterprises, SMEs and invisibles segments of the market.
A breakdown of the figure showed that about $100 million was offered to the wholesale sector, while the small and medium enterprises, SMEs and invisibles windows each received $55 million.
Okorafor cited the CBN policy denying access to FOREX to importers of some 41 items as the major turning point.
"The 41 items FOREX policy has helped to stop the haemorrhaging of the country's external reserves, which hitherto witnessed heavy depletion due to huge import bills and other debt obligations,' Mr. Okorafor said.
He said the CBN policy had ensured a decline in Nigeria's import bills from over $5 billion monthly in 2015 to about $1.5 billion in 2017.
The CBN spokesperson said with CBN's determination to cooperate with the fiscal authorities, the external reserve would continue to grow in the course of 2018.
Copyright Ships & Ports Ltd. Permission to use quotations from this article is granted subject to appropriate credit given to www.shipsandports.com.ng as the source.