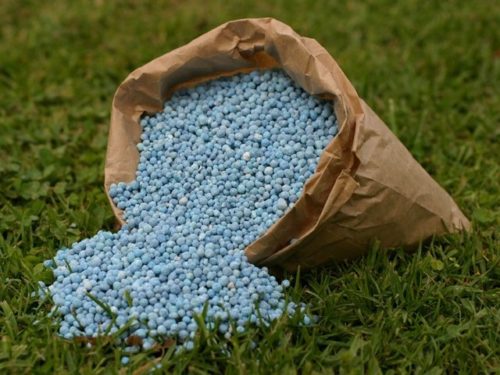 Following the restriction on importation of Nitrogen, Phosphorus and Potassium (NPK) fertiliser in order to encourage local blending plants to grow, fertiliser imports to Nigeria from Morocco and Russia has dropped by 16.3 per cent from USD250.15 million to USD208.06 million in one year.
The Central Bank of Nigeria (CBN) had, in December 2018, added fertiliser to the list of items classified as not valid for foreign exchange as the country spent USD500 million annually on its importation. 
According to the International Trade Statistics (ITS), Nigeria imported USD129.77 million fertiliser from Morocco in 2020, but the imports dropped to USD 107.7 million in 2021. Also, Russia Federation exported USD84 million worth of the input in 2020, but it fell to USD41.6 million in 2021.
But, China's exports of the input to the country, which was USD17 million in 2020 rose to USD57.02 million in 2021. 
Notwithstanding, Nigerian Ports Authority shipping data revealed that 108,500 tonnes of bulk urea and ammonium nitrate are being expected in the country in August at Port and Cargo terminal, Tin can Island Port; Indorama terminal, Rivers Port and Dangote terminal, Lagos Port. At Indorama terminal, MV Great Venture is being expected with 42,000 tonnes of bulk urea, while Curia, laden with 33,000 tonnes and Tamarack, with 30,000 tonnes expected to berth at Dangote terminal. 
The data also revealed that a total of 3,500 bags of ammonium nitrate would be offloaded from Unisun at Port and Cargo terminal. Nigeria has saved N104.3 billion (USD285.9 million) from importation of fertiliser in the last one year.
Copyright Ships & Ports Ltd. Permission to use quotations from this article is granted subject to appropriate credit given to www.shipsandports.com.ng as the source.