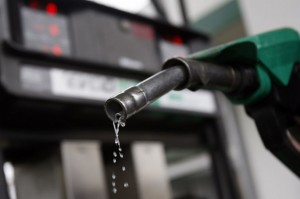 Nigeria must remove its gasoline price cap to prevent shortages, enable investment and keep the government from using valuable resources to import fuel, delegates at the OTL Expo in Lagos said on Wednesday.
Gasoline is a highly charged subject in Nigeria, Africa's largest oil exporter. President Muhammadu Buhari last year raised the top gasoline price to 145 naira ($0.4603) per litre, a 67 percent hike, but did not remove a cap for fear of hurting low-income people.
Other African oil producers such as Ghana and Angola used the downturn in oil prices to remove caps or lower subsidies.
Reginald Stanley, chairman of the OTL advisory board and former head of Nigeria's Petroleum Products Pricing Regulatory Agency, said that pricing is now the "single most important" contributor to what he called "our headache in the downstream".
As a result of the gasoline cap, it is too risky for companies to invest in refining and storage projects and even too costly for many to import, he and others at the event in Nigeria's commercial capital said.
OTL, Oil Trading and Logistics, is an industry group representing the downstream oil and gas sector in Africa.
At current international prices, it "is not profitable to import and sell", said Goke Aluko, general manager of operations for Total Nigeria.
"We need to tackle the situation," he said, warning that if it did not, "we will always find ourselves in some kind of subsidy or scarcity".
Earlier in the week, Ghana's deputy minister of energy for petroleum, Mohammed Amin Adam, also implored Nigeria to fully liberalise its fuel prices, saying that doing so in Ghana had "energised the sector."
While Nigeria officially scrapped subsidies, and also has no cap on diesel or jet fuel prices, Nigeria's state energy company NNPC has itself been importing as much as 90 percent of the country's gasoline needs via swaps of its crude oil for fuels, industry sources told Reuters.
Earlier in the week at the OTL Expo, NNPC said it was relying so heavily on swap arrangements that, at times, its access to oil ran dry.
Others warned that by doing this, the country was still taking on higher costs that were, effectively, subsidies.
"If pricing globally, at a particular level is not reflective in local price, somewhere, somehow, some way, someone is absorbing that," said Tunji Oyebanji, managing director of 11 PLC, the distributor of Mobil fuel and lubricant brands in Nigeria.
"It's an absorption that impacts on the economy," he added.
Nigeria emerged from its first recession in 25 years in the second quarter.
Agency Report