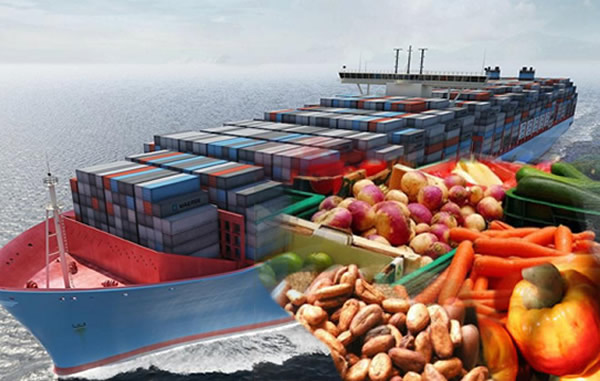 The Nigerian Export Promotion Council (NEPC) said put the country's non-oil exports in the first quarter (Q1) of this year at S$1.345billion.
NEPC Executive Director, Ezra Yakusak disclosed this at the presentation of the Q1 progress report on the non-oil export performance for this year in Abuja, stating that a total of 167 products were exported during the period under review.
Yakusak said products exported ranged from manufactured, semi-processed, solid minerals and raw agricultural commodities adding that just like last year, Q1 also showed that Nigerian products are gradually shifting from its traditional export of raw agricultural commodities to the export of semi-processed and manufactured goods.
He noted that in the 2022 non-oil export performance which was presented in January 2023, the Council recorded the highest export value since it was established 47 years ago. The sector recorded a significant milestone as the non-oil export trade worth $4.820 billion was recorded for the year, representing an increase of 39.91per cent over 2021 export value.
"The year 2022 result lends credence to the fact that several export intervention programmes/projects initiated and executed by the Council did not only meet the expectations of the Council but that of stakeholders in the sector as well.
"These aforementioned export intervention programmes have significantly contributed to the exponential growth in not just the volume but the value of exportable products from Nigeria, despite the harsh operating business environment which was partly precipitated by COVID-19 pandemic and the global economic recession between the year 2020 and 2021.
"It is interesting to note here that the council's flagship campaign programme Export4Survival is gradually awakening the consciousness of most Nigerians on the need to imbibe an export culture as the credible alternative for our survival as a people given the high potential of the sector to create employment, alleviate poverty, enhance economic growth and industrial development as well as boost the country's foreign exchange earnings," he said.
Yakusak said of the top-10 products exported during the period under review, urea, cocoa beans, sesame seed, soya beans/meal and cashew nuts/kernels were top five, with a total of 618, 184.06 metric tons of products worth $75.829 million exported to 12 Economic Community of West African States (ECOWAS). "You may need to note that this figure is 15.6per cent increase over the Q1 exports of 2022," he said.
Copyright Ships & Ports Ltd. Permission to use quotations from this article is granted subject to appropriate credit given to www.shipsandports.com.ng as the source.